U.S. Special Operators Want New Armored Vehicles To Replace Their Obscure Austrian Ones
https://www.thedrive.com/the-war-zone/2 ... trian-ones
SOCOM Ground Mobility Overview
Logan Kittinger
Deputy Program Manager, Family of Special Operations Vehicles
Next Generation
Armored Ground Mobility System (AGMS)

The AGMS is a rapidly-deployable armored personnel carrier, providing heavy weapons capability, ballistic protection, and increased transportability options for SOF.

Key Requirements (anticipated):

Blast & Ballistic Protection

Seating for 9-10 passengers

4,500+lb Payload Capacity

Increased Situational Awareness

Heavy Weapons Capability (RWS)
Milestones

Requirements Generation – FY19/20

Market Research – FY19/20
Period of Performance

FY22/23 kickoff (estimated)
https://ndia.dtic.mil/2019/tactical/2019tactical.html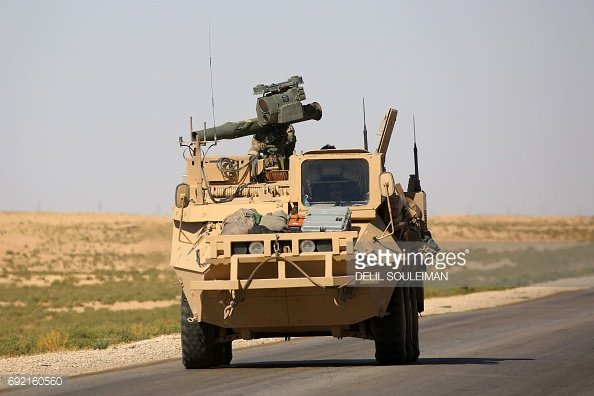 https://twitter.com/Delilsouleman/statu ... 8707521536
AV Technology Awarded Armored Ground Mobility System (AGMS) Contract (March 29, 1999)

US Army TACOM has awarded a contract for Pandur 6 x 6 vehicles to AV Technology, a General Dynamics company. The vehicles will be manufactured in their Shelby Township facility by the current staff. AV Technology is currently producing the Pandur for the Kuwait National Guard. Pandur is also in production and/or in service in Austria, Belgium and Slovenia.
http://web.archive.org/web/199904271917 ... tsnew.html
DEPARTMENT OF DEFENSE
IN-HOUSE RDT&E ACTIVITIES

FY97
Management Analysis Report
Aberdeen Test Center
Aberdeen Proving Grd, MD 21005-5059

[...]

AV Technologies/ATC - Under a cooperative agreement ATC and AV successfully completed the first phase supporting the test and training initiative for the PANDUR commercialization program. This is the first combined test and training initiative between the private sector and this DoD facility. The PANDUR program will continue through FY98.
https://apps.dtic.mil/dtic/tr/fulltext/u2/a345503.pdf
Pandur

Steyr-Daimler-Puch Spezialfahrzeug AG (STEYR) of Austria, a privately owned shareholding company of which General Dynamics owns 25%, developed the Pandur family of combat vehicles. AV Technology, a General Dynamics company, is the United States licensee. STEYR owns the full industrial and intellectual property rights. About 2,500 STEYR Pandur 6x6 wheeled armored vehicles are in service world wide, more than 700 in NATO countries. The vehicle was released for marketing in its present configuration in 1994. The same year the first contract with the Austrian Army was signed for 68 vehicles. In October 1996, the first export order was achieved for 70 Pandur 6x6 vehicles with the Kuwait National Guard, followed by an order of 54 Pandurs by the Armed Forces of Belgium. In 1998, after more than two years of evaluation by the U.S. Army, AV Technology was awarded a contact with options for up to 50 Pandur 6x6 armored ground mobility systems. Delivery of four Pandurs, produced in parallel with STEYR, is complete. An option for eight vehicles was executed in the 2nd Quarter of 2000.

The Pandur is a six-wheeled, multi-functional vehicle capable of operating on road, off road, in hilly terrain, cross-country, night or day. It can carry up to 12 soldiers with equipment in the armored personnel carrier variant. The use of a unique Land System applique armor package, seat shock-mitigation attachments and armor enclose power pack, provide superior protection for the crew against mines and armor-piercing projectiles. Other design features include run-flat tires, steerable front axle sets, central tire inflation system and a thermally isolated exhaust system. Its inherent design, size and characteristics permit customization into more than 12 configurations. These include a 25mm reconnaissance variant, anti-tank guided missile carrier, 90-mm fire support vehicle, 81-mm mortar carrier, command and control, and ambulance variants.
http://web.archive.org/web/200010081140 ... .gdls.com/
Hier findet man einen kurzen Artikel zum AGMS:
GOURLEY Scott R.:
Armored Ground Mobility System
, in: ARMY (March 2000), p. 61-62
https://books.googleusercontent.com/boo ... _rUvwpSUnF
Soldiers Try Out Medium Armor In Fort Knox Demonstrations
http://ciar.org/ttk/mbt/armor/armor-mag ... knox00.pdf