Beiträge: 8590
Registriert: So 29. Apr 2018, 18:13
---
Beiträge: 8590
Registriert: So 29. Apr 2018, 18:13
---
Beiträge: 8590
Registriert: So 29. Apr 2018, 18:13
Iran holds missile drill with two new warships
The two-day missile drill was being held in the gulf's southeastern waters, and two new Iranian-made warships joined the exercise: the missile-launching Zereh, or "armor," and the country's largest military ship, the Makran — a logistics vessel with a helicopter pad named for a coastal region in southern Iran.
Iran on occasion announces military achievements that cannot be independently verified. State TV said the 121,000-metric ton Makran is Iran's largest military ship at 228 meters (748 feet) long, 42 meters (138 feet) wide and 21.5 meters (70 feet) tall. The Makran, a logistics ship that supports combat ships in the fleet, can travel for nearly three years without docking and carries information collection and processing gear.

Video footage released by the military showed helicopters carrying commandos to the Makran as part of the exercise.
https://www.defensenews.com/training-si ... ium=social
Mit einem EloKa-System auf der Brücke: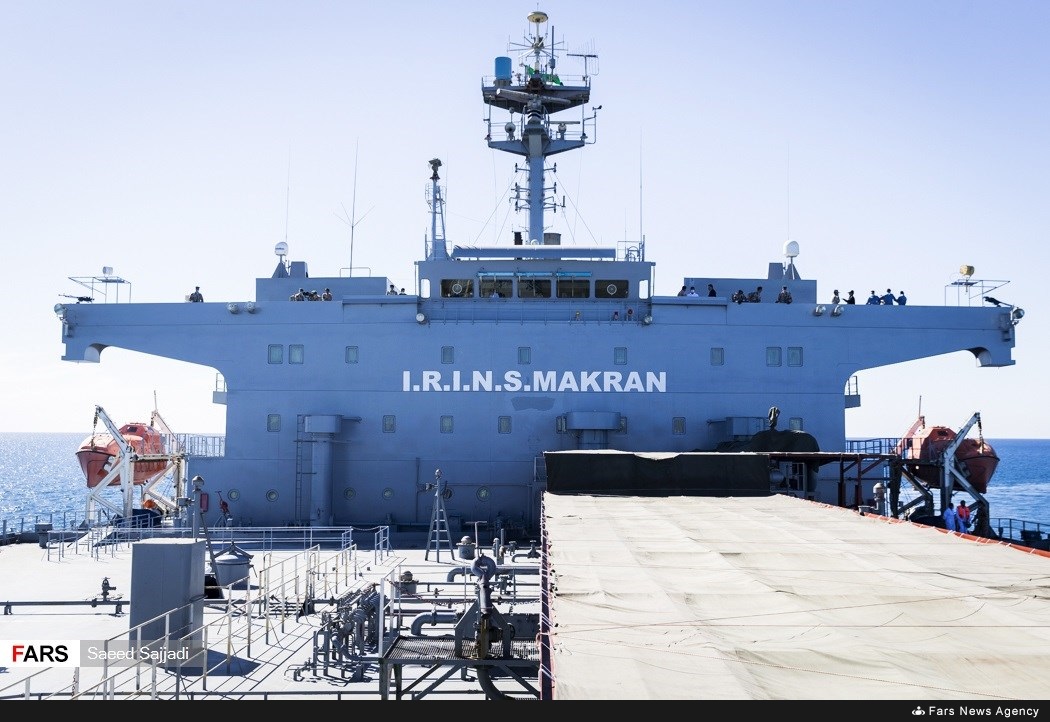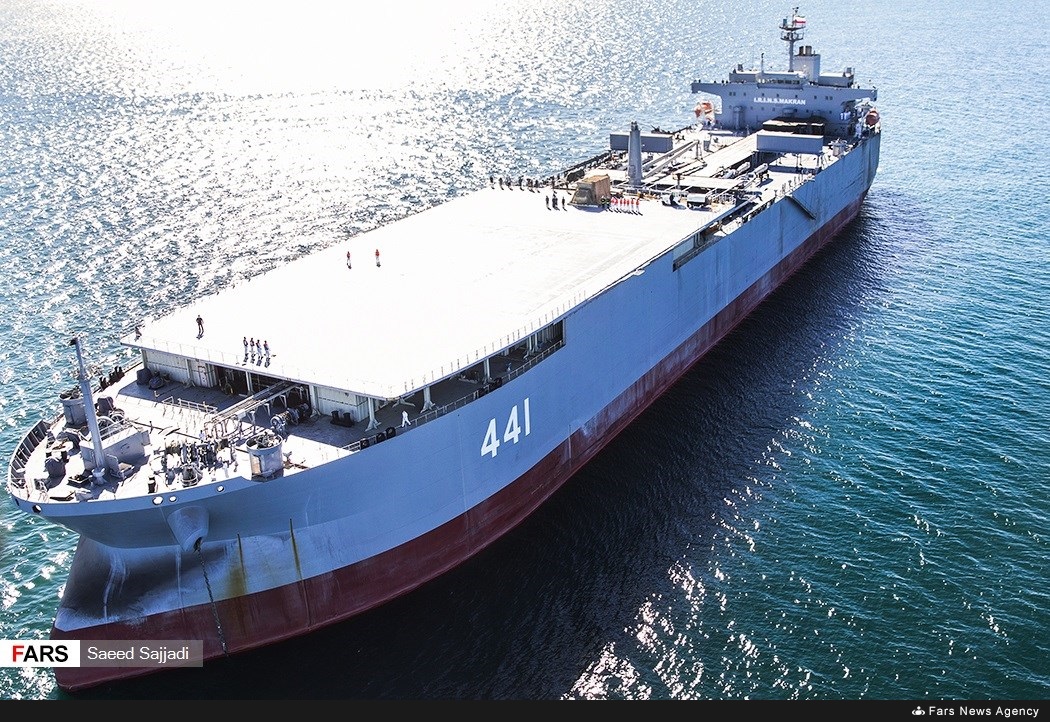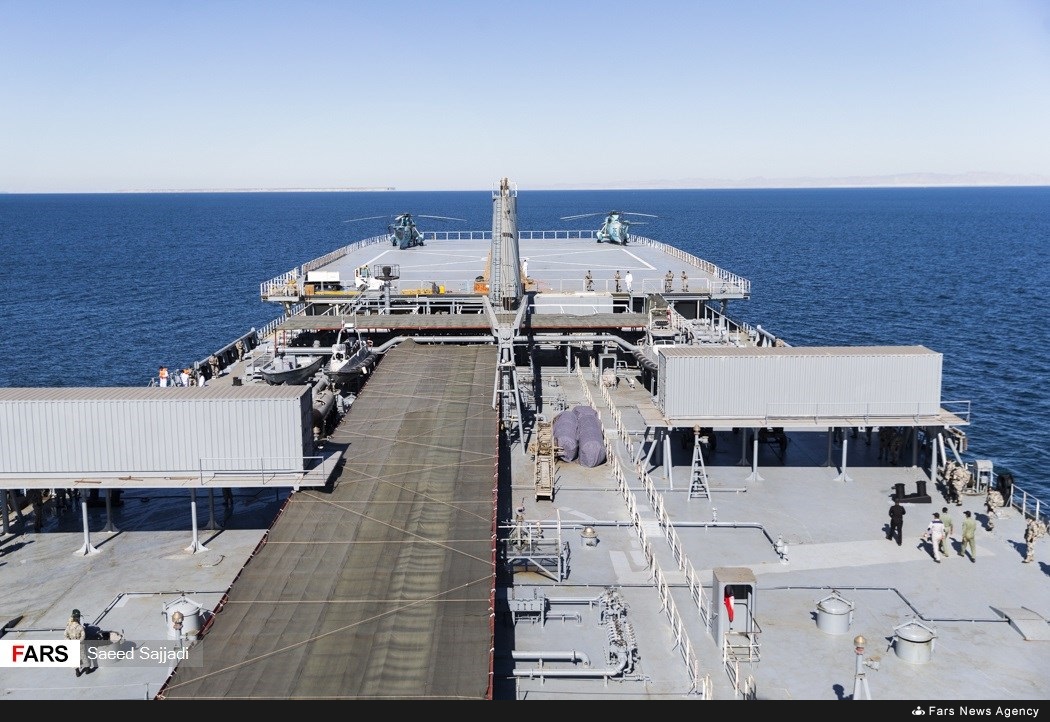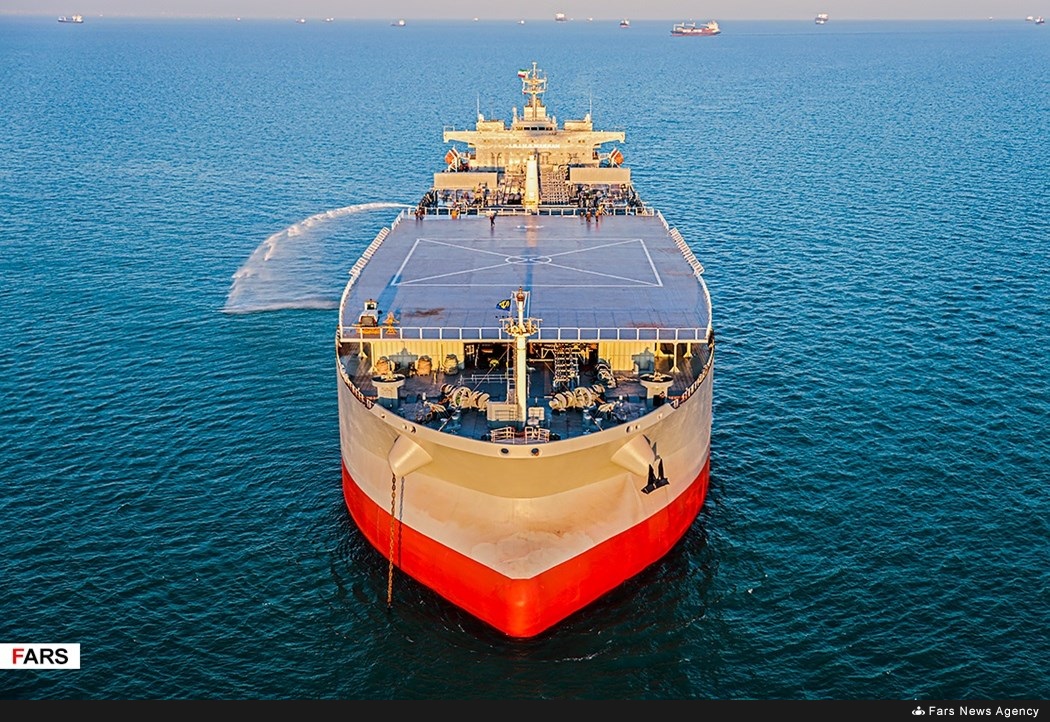 https://www.farsnews.ir/en/photo/139910 ... -Navy-Flee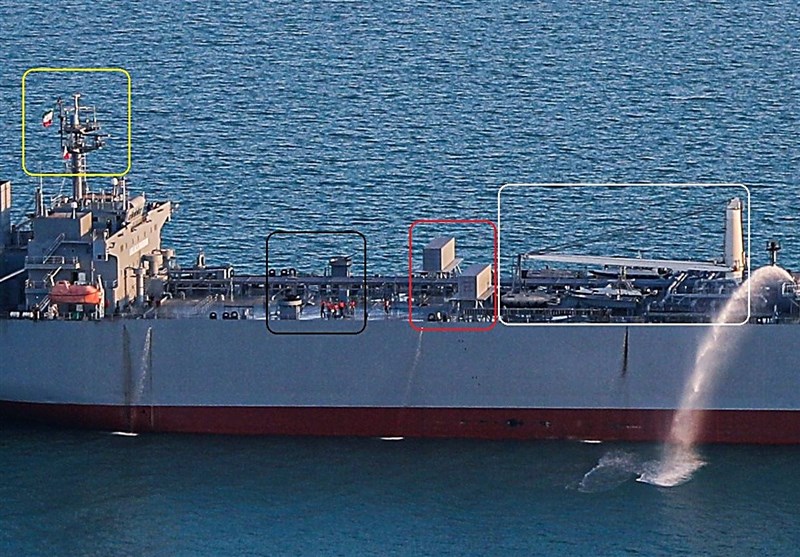 https://www.tasnimnews.com/en/news/2021 ... o-warships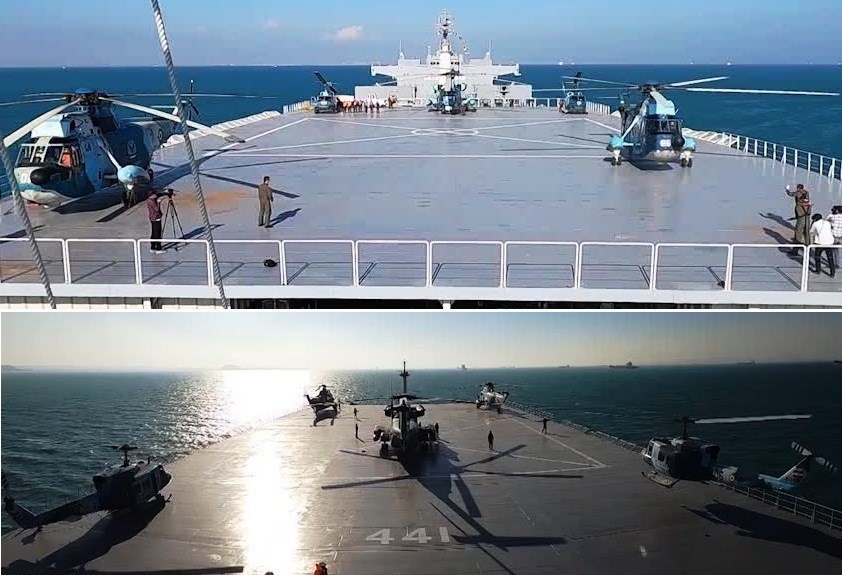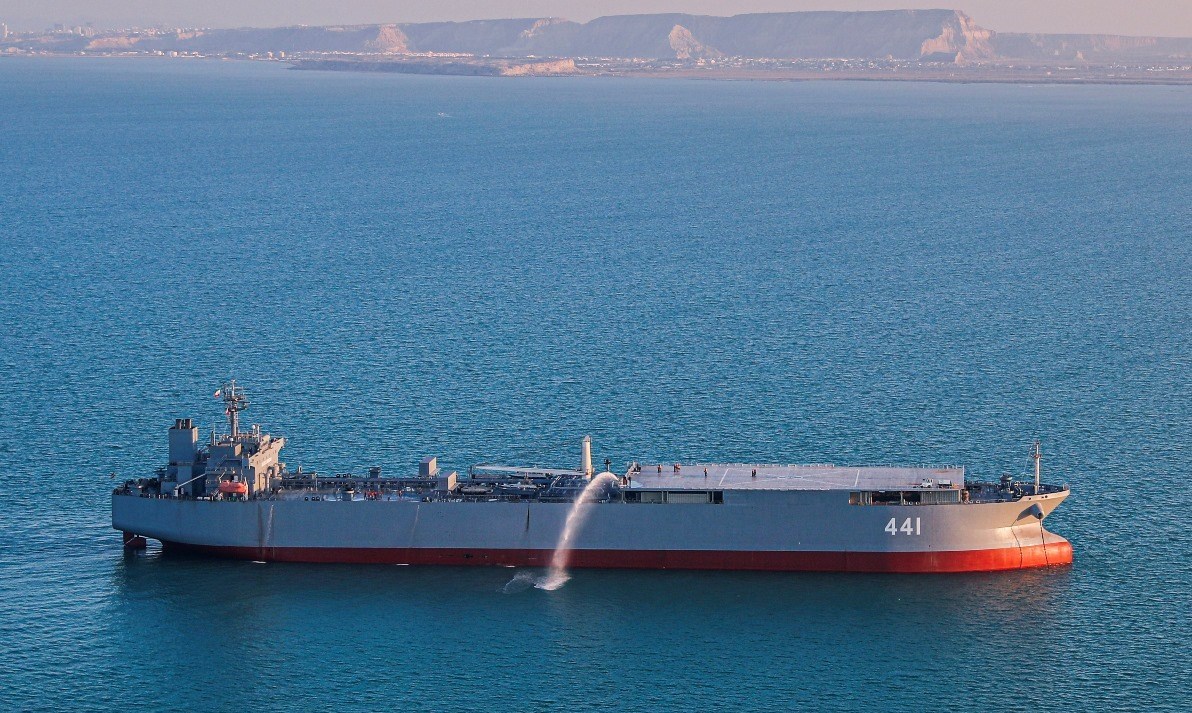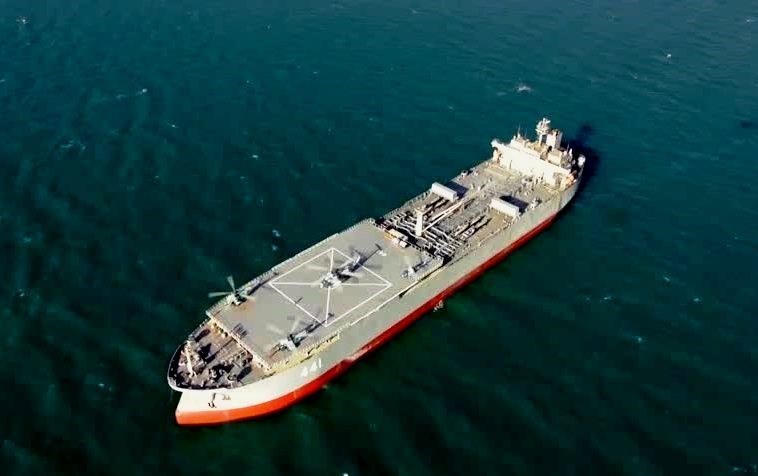 https://www.tasnimnews.com/fa/news/1399 ... 8%A7%D9%86
Iran Commissions Its Massive Oil Tanker Turned Sea Base Into Service
The Makran was converted from the former oil tanker Persian Gulf and seems to have been launched in its new form late last year, with satellite images in late November revealing that its dry dock had been flooded. According to H.I. Sutton, an author and an expert on maritime special forces craft, the ship looks to have undertaken sea trials in mid-December in the Strait of Hormuz. This vessel's entry into service also comes almost two months after the naval component of Iran's Islamic Revolutionary Guard Corps (IRGC) received its own new, but smaller, sea base-type ship, the Shahid Roudaki, which you can read about more in this past War Zone piece.

With a length of 755 feet, the Makran is considerably larger than the Shahid Roudaki, the IRGC's modified roll-on/roll-off ship, which is 492 feet long. The new Iranian Navy vessel is closer in general size to the U.S. Navy's Expeditionary Sea Bases (ESB), which are 764 feet long.
https://www.thedrive.com/the-war-zone/3 ... to-service
Iranian-Forward-Base-Ships
(29. November 2020)
http://www.hisutton.com/Iranian-Forward-Base-Ships.html
---