British Army's new air defence missile blasts airborne target by Baltic Sea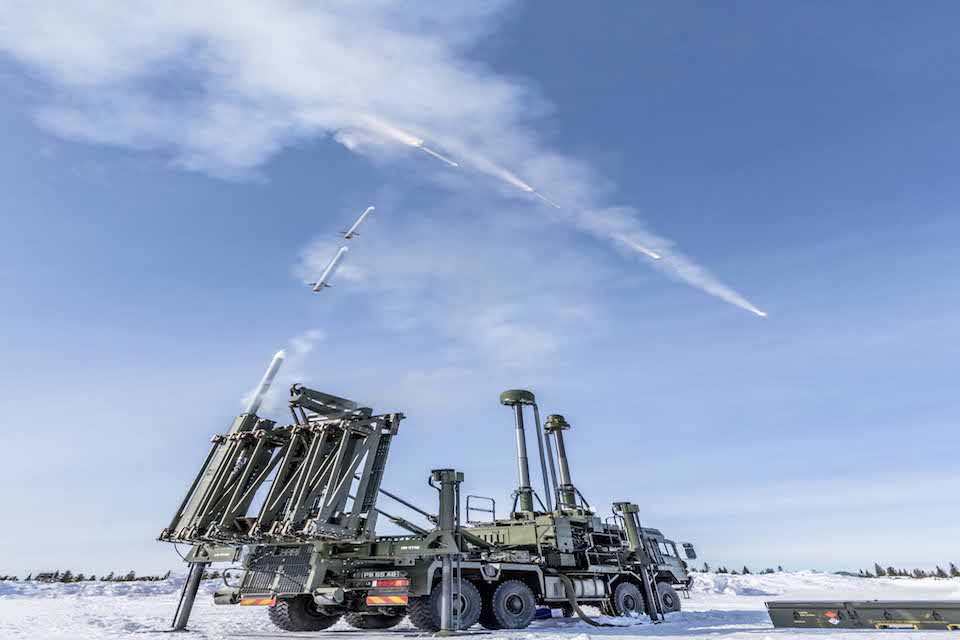 Trials of the new Land Ceptor weapon took place close to the Baltic Sea on a Swedish test fire range, with video footage showing a missile being launched from a vehicle and destroying an aerial target in a display of the new weapon's accuracy and power.

Built by MBDA, Land Ceptor comprises the Common Anti-air Modular Missile (CAMM), a launcher vehicle and two fire unit support vehicles.
From the same family of weapons systems as Sea Ceptor, which will defend the Royal Navy's Type 23 and Type 26 Frigates, Land Ceptor will provide the stopping power within the cutting-edge Sky Sabre air defence system, and will equip 16th Regiment, Royal Artillery.
The development and manufacture of Land Ceptor is enabled through a £250 million contract between Defence Equipment and Support (DE&S) and MBDA.
The missiles can be launched in quick succession to defeat as many as eight different threats at once, even if obstacles such as trees and terrain are in the way.

The system will now undergo further development and trials before Sky Sabre enters service, in the early 2020s.
https://www.gov.uk/government/news/brit ... baltic-sea
http://www.defenceimagery.mod.uk/fotowe ... 5052018B))
FLAADS "Land Ceptor"
http://www.doppeladler.com/forum/viewto ... 46&p=56640