Wildcat weapon wing unveiled
For the first time Leonardo has unveiled in public its weapon wing system that is to equip UK AW159 Wildcat HMA2 maritime helicopters during the Royal Navy's (RN's) Carrier Strike Group 2021 (CSG21) deployment.

The UK-arm of the Italian company displayed one of the first production wings during the UK Naval Engineering Science & Technology (UKNEST) engagement activity aboard the second Queen Elizabeth-class aircraft carrier HMS Prince of Wales on 2 March as part of its week-long visit to Liverpool.

Speaking to Jane's, Louis Wilson-Chalon, maritime marketing manager at Leonardo Helicopters UK, said the system's aerodynamic design meant each wing created 360 kg of lift, significantly improving the endurance of the helicopter.

The aluminium alloy and carbon fibre composite weapon wings enable a mix of weapons to be carried for a variety of force protection scenarios. This includes a full load of 20 Thales Martlet air-to-surface and up to four MBDA Sea Venom anti-ship missiles, or a mix of two Sea Venoms and 10 Martlets.

Wilson-Chalon said environment trials have been carried out on Wildcats as part of the testing programme under way ahead of the CSG21 deployment to the Middle East and Pacific regions due next year. The tests will culminate in the live firing of weapons.
https://www.janes.com/article/94747/wil ... g-unveiled
Weapon wing integration keeps Wildcat on target for carrier protection role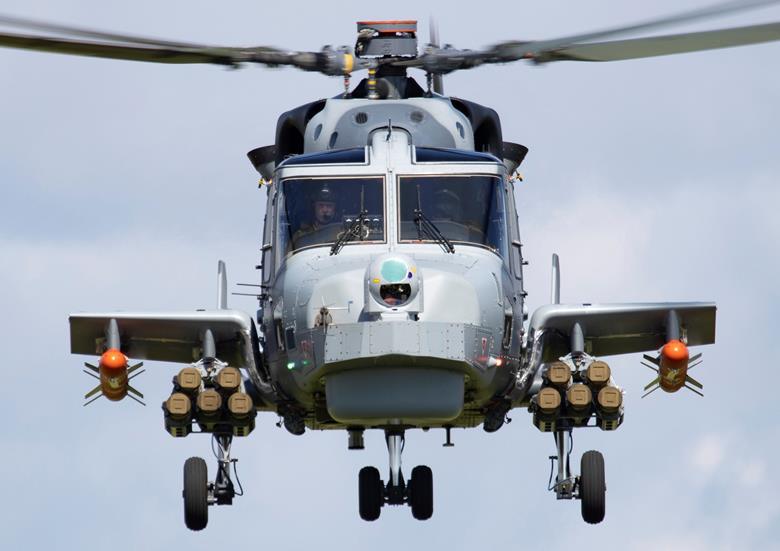 https://www.flightglobal.com/helicopter ... 04.article
MBDA's Sea Venom/ANL missile succeeds in first qualification firing
MBDA has successfully carried out the first qualification firing trial of the Sea Venom/ANL anti-ship missile at the DGA Essais de missiles (DGA EM) test site at Ile Du Levant on 20 February 2020, another significant milestone for the Anglo-French co-operation programme.

The missile was launched from a Dauphin helicopter close to the minimum release height, reaching its cruise phase whilst sea skimming at very low height. During its terminal phase, the aircrew used images from the infrared seeker – transmitted through the datalink – to perform a successful manual aim point refinement. The missile has then followed this designated point until hitting the target with a very high degree of accuracy.

This latest firing builds on two previous ones that have all tested the missile to the very edge of its capability. The previous firings demonstrated Sea Venom/ANL's lock on after launch (LOAL) and lock on before launch (LOBL) capabilities. They also validated its low-altitude sea-skimming flight and its autonomous guidance capability using images from its uncooled imaging infrared (IIR) seeker.
The UK Royal Navy will use Sea Venom/ANL on its AW159 Wildcat, replacing Sea Skua, while France's Marine Nationale will operate the missile from its future Guépard Light Joint Helicopter (HIL – Hélicoptère Interarmées Léger).
https://www.mbda-systems.com/press-rele ... on-firing/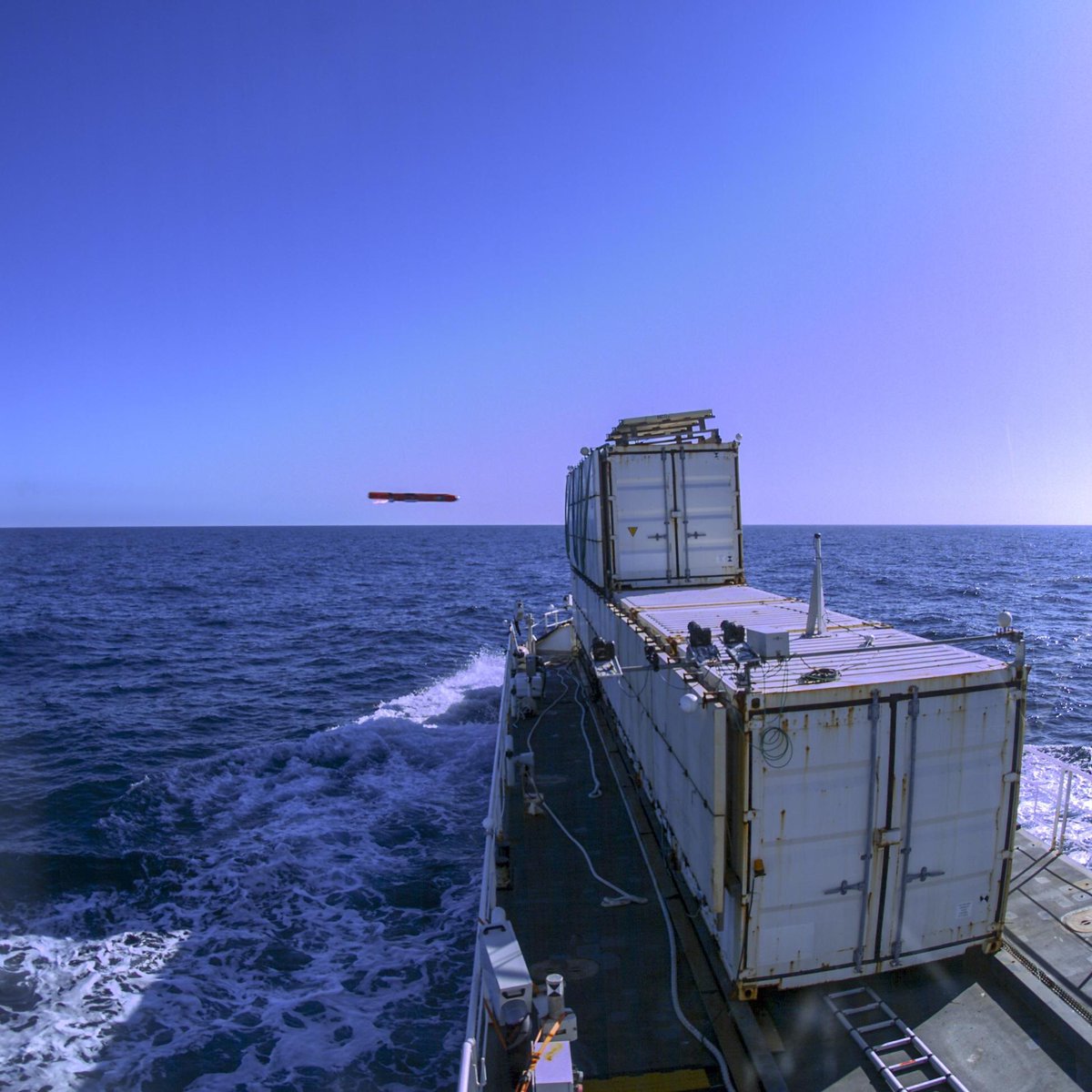 https://twitter.com/byMBDA/status/1235942457663033344