thyssenkrupp Marine Systems officially hands over the corvette "INS Magen" to the Israeli Navy
https://www.thyssenkrupp-marinesystems. ... navy-90038
https://de-de.facebook.com/israel.navy/ ... &__tn__=-R
https://de-de.facebook.com/israel.navy/ ... &__tn__=-R
https://de-de.facebook.com/israel.navy/ ... &__tn__=-R
https://www.timesofisrael.com/israel-se ... le-attack/
Naming world's most modern corvette for the Israeli Navy
(23. Mai 2019)
https://www.thyssenkrupp-marinesystems. ... navy-86232
https://www.timesofisrael.com/after-tan ... -warships/
Meet the "Sa'ar 6-class Corvette" boat
(13. Juni 2018)
In order to protect these gas rigs, the navy will equip itself with four new "Sa'ar 6-class Corvette" boats, which will be a central element in the defense of Israel's energy and economic resources at sea.

Thanks to anti-missile and interception features, which are based on the "Adir" radar and a significant number of interceptors, the ship will have the ability to deal with high trajectory fire at gas rigs in Israeli waters, and other possible threats.

Additionally, the ships will be equipped with stabilized and supervised weapons, like the Naval Iron Dome and Barak 8 Missiles, which will be able to deal with all threats at sea. They'll have the ability to produce images at sea, from the ground and air, and to stay at sea for longer periods of time.

Furthermore, helipads for the upcoming SH-60 Seahawk helicopters will be added to the "Sa'ar 6-class Corvette" boats. This will enable the Seahawks to fly for long distances, thus providing a higher level of availability and protection.
https://www.idf.il/en/minisites/israeli ... ette-boat/
How navy engineers made the next missile ship stealthy
https://www.jpost.com/israel-news/how-n ... thy-455048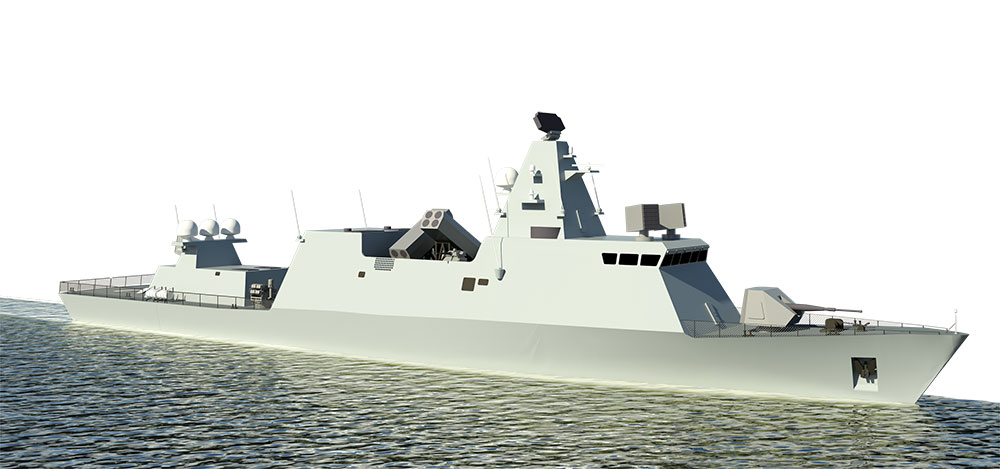 November 2019 – Israeli Navy Reshef Class based on ISL SA'AR S-72 - We proudly announce Israel Shipyards was assigned by Israel MOD and Navy to design the Israel Navy– the future advanced combat ship RESHEF class vessel. Reshef will replace the reliable above-20-years-in-service SA'AR 4.5. It will be based on the ISL S-72 proven design and will significantly empower the Israeli Navy capabilities facing future combat demands. The RESHEF will assist in protecting Israel's Exclusive Economic Zone (EEZ) and the off-shore oil & gas facilities within Israel's territorial waters. All combat systems onboard the new ship will be of Israel's defense industry produce.
https://www.israel-shipyards.com/news.asp
Israel To Buy 4 German Patrol Boats
(12. Mai 2015)
http://www.doppeladler.com/forum/viewto ... 086#p44086