The field testing phase of the 8x8 IFV prototype military trials is completed
This week a team of military specialists has completed the field testing phase of the 8x8 Infantry Fighting Vehicle (IFV) prototype military trials. The 8x8 IFV prototype is the outcome of a joint Slovak-Finish development project. This phase will be followed by the drafting of technical (proposed construction design adjustments) and organisational (vehicle-related documentation) measures, an expert analysis of results, and a report to be submitted to the SVK Cabinet.

The field trials were carried out uninterruptedly between 19 March and 26 April 2018 by SVK Armed Forces personnel and specialists from the Military Technical and Testing Institute (VTSÚ) Záhorie. In the coming period, the data gathered from all tests will be evaluated and analysed to provide a comprehensive picture of the vehicle's operational and tactical specifications. The results will be published in a report, which will then, along with the proposed solution for the way ahead with the 8x8 IFV programme, be submitted by Minister of Defence Peter Gajdoš to the SVK Cabinet.
http://www.mod.gov.sk/41778-en/praktick ... -ukoncena/
https://www.facebook.com/mosr.sk/posts/1960644730635928
Background and status of the Slovakian vehicle project
There has been some public discussion of the Slovakian vehicle project, which Patria announced in a news release of 17 November 2017. The project has been subject to various questions and speculation. In this context, Patria would like to state the facts openly, as they are known to the company.

The project in brief

The defence ministries of Slovakia and Finland agreed on a joint research and development programme in the spring of 2017. The ministries chose three companies as industrial partners: Konstrukta Defense a.s. (main supplier), Patria Land Systems Oy (platform) and EVPU a.s. (weapon system). Patria supplied the new prototype version of AMVXP vehicle platform for the research and development programme. The programme includes test stages in both Slovakia and Finland. Based on the results of this development phase and after the tests, Slovakia plans to order 81 IFV vehicles as part of a military equipment modernisation project (2018–2024).

The Finnish and Slovakian ministries have defined the technical requirements of a research and development programme for the entire vehicle system, which they will also develop and assess from their own perspectives. Based on these needs and requirements, Patria has submitted a prototype platform and EVPU a weapon system meeting the requirements.

Patria, Konstrukta Defence and EVPU are industrial partners in this research and development programme. Konstrukta Defence is both the main supplier and the integrator, EVPU is the weapon system supplier, and Patria is the supplier of the vehicle platform. Patria has a cooperation agreement with Konstrukta Defence, but not with the other partners.

The initial stages of the project

The 8x8 vehicle project has been under discussion in Slovakia for several years now. As far as Patria is aware, the Ministry of Defence of the Slovak Republic contacted the Ministry of Defence of Finland about the project at the end of 2016. As a result of negotiations between countries, a Memorandum of understanding was signed in May 2017 and a Technical Arrangement Agreement was signed on 17 July 2017.

Alongside the negotiations between the Ministries of Defence of Slovakia and Finland, a meeting was held between the Ministry of Defense of the Slovak Republic, Konstrukta Defence (which is 100% owned by the Ministry) and Patria in early 2017. The meeting included the discussion of a possible test phase, as well as the preliminary division of tasks between Patria and Konstrukta Defence, and the possibilities of production transfer by Patria in light of a possible serial production agreement. However, the Slovak ministry will only decide on a possible follow-up after the end of the research and development project. Patria has also been discussing the possibility of using EVPU's weapon system in Patria's other sales and marketing projects.

The research and development project complies with the EU procurement directive

The Ministries of Defence of Finland and Slovakia have agreed on a research and development project in line with the EU procurement directive. The joint projects between the states are also in accordance with the directive and the countries' procurement legislation. Patria has worked openly in cooperation with the Finnish and Slovak defence ministries.

As far as Patria is aware, the Slovak administration has considered various procurement procedures, this being one of the possible alternatives. In addition, the Slovak Armed Forces have independently assessed the vehicles and their systems. Slovakia has made these decisions, with regard to its overall solution and the research and development project for Patria's vehicle platforms, in accordance with its own analyses and needs. Public disclosures have also been made in Slovakia on both the research and development project and Slovakia's various vehicle needs.

One may state, in general, that some 8% of the defence procurements within EU is done by an open competition. The procurement Directive has led to an initial increase of defence procurement in EU-wide competition, but that a significant share of expenditure, especially for high-value, strategic, complex defence systems, is still done outside the Directive.

Progress of the project

The vehicle system is still being tested in Slovakia. At the end of the tests, both Finland and Slovakia will report on the tests and the research and development project, and decide on possible follow-up measures. The vehicle system tests are still expected to end in April. It is not known how and when Slovakia will make a public statement on the research and development project, and decide on a possible follow-up.
https://www.patria.fi/en/media/news/bac ... le-project
Slovakia unveils BOV 8x8 IFV
The Slovak Ministry of Defence (MoD) selected Finland's Patria in early November without a tender to supply an AMV XP (extended payload) chassis to Nova Dubnica-based Konstrukta Defence, the prime contractor and overall systems integrator. The EUR1.2 billion (USD1.4 billion) contract foresees supplying Slovak ground forces with 81 platforms, including infantry fighting vehicle (IFV), armoured command control, communications, engineering, armoured recovery vehicle, and armoured ambulance variants.

Slovak defence and security experts as well as Western diplomatic and industry sources are sceptical about the BOV 8x8. "Except for the Slovak Turra turret, we can only speak of cosmetic differences compared to the Patria AMV XP," Jaroslav Nad, director of the Slovak Security Policy Institute, told media on 7 December.

"The Turra unmanned turret relies on rolled steel of outdated design due to its weight, which places great strain on electromechanical components, and cannot be upgraded with modern composite ballistic protection. Furthermore, the AMV XP chassis has been dumbed down to meet Slovak MoD weight and cost specifications," a Western diplomat present at the unveiling told Jane's.

Konstrukta Defence referred Jane's to EVPU, which did not provide comment before the publication deadline.

Patria would not comment about other systems integrated into an already developed vehicle with suppliers and systems selected by the Slovak and Finnish governments.

The Finnish company does however point out that it is the first amphibious XP vehicle developed.
http://www.janes.com/article/76424/slov ... ov-8x8-ifv
VÝROČNÁ SPRÁVA 2017
Annual Report 2017
http://www.vtsu.sk/Vyrocna%20sprava%202017.pdf
18. Dezember 2017
https://www.facebook.com/msmgroupSK/pos ... 2272829139
SVK MOD commences verification trials of 8x8 Infantry Fighting Vehicle prototype
(14. Dezember 2017)
http://www.mosr.sk/41028-en/ministerstv ... zidla-8x8/
SVK MOD stages Industry Day for soldiers to present 4x4 vehicles
(6. Dezember 2017)
http://www.mosr.sk/40993-en/rezort-obra ... idiel-4x4/
https://www.facebook.com/media/set/?set ... 184&type=3
Minister Gajdoš briefs members of the Parliamentary Defence and Security Committee on the procurement of combat vehicles
(21. November 2017)
http://www.mosr.sk/40940-en/minister-ga ... -vozidiel/
Official statement from Patria on the joint Slovak-Finnish 8x8 vehicle development programme
(17. November 2017)
http://www.mosr.sk/40923-en/stanovisko- ... jektu-8x8/
Vláda schválila postup ministerstva obrany pre obstaranie vozidiel 8x8 a 4x4
(15. November 2017)
The government approved the Defense Ministry's 8x8 and 4x4 procurement procedures
http://www.mosr.sk/40903-sk/vlada-schva ... 8x8-a-4x4/
P. Gajdoš: The process of procuring 8×8 and 4×4 vehicles is transparent
(10. November 2017)
http://www.mosr.sk/40857-en/p-gajdos-pr ... e-vojakov/
MOD has no secrets about the procurement of 4x4 and 8x8 vehicles
(22. Oktober 2017)
http://www.mosr.sk/40720-en/ministerstv ... ic-netaji/
k zabezpečeniu projektov – Bojové obrnené vozidlo 8x8 a Bojové obrnené vozidlo/Viacúčelové taktické vozidlo 4x4
(17. Mai 2017)
https://rokovania.gov.sk/RVL/Resolution/16790/1
20. Oktober 2016
https://www.facebook.com/permalink.php? ... 9397953972
Slowakei: Beschaffung von 485 gepanzerten Fahrzeugen
http://www.doppeladler.com/forum/viewto ... f=7&t=4336
http://web.archive.org/web/201805210733 ... f=7&t=4336
_____________________________________
Parallel läuft die Modernisierung von Schützenpanzern BMP-1 als Aufklärungsfahrzeuge:
https://www.facebook.com/VojenskeVozidl ... 35/?type=3
Slovakia fields new tracked reconnaissance vehicles
(26. Januar 2018)
The ground forces of the Slovak Armed Forces have taken delivery of 18 Bojove Prieskumne Vozidlo ISTAR (BPsVI) vehicles as of mid-2017, Jane's learnt.

The BPsVI is a modernised variant of the ground forces' BPsV 'Svatava' tracked reconnaissance platform, which is based on the venerable BMP-1 infantry fighting vehicle (IFV) license-built by former Czechoslovak state factories, and optimised for the tracked intelligence, surveillance, target acquisition, and reconnaissance (ISTAR) role.

The new vehicle has been jointly developed by EVPU, Konstrukta Defence, DMD Group, and MSM Group and has an increased combat weight of 15.29 tonnes. It retains the original design's 6.73 m length but has an increased width of 3.46 m to accommodate newly installed floatation devices, which preserve its amphibious capability in lieu of the additional weight.

The original UTD-20 water-cooled diesel engine has been retained, with this providing an output of 220 kW and maximum torque of 980 Nm to enable the vehicle to traverse obstacles that are up to 0.7 m high and 2.5 m wide. Operating range remains unchanged, with a claimed 550 km using fuel from its main supply.

The BPsVI is equipped with the indigenously developed Turra 30 remote weapons turret, which is armed with the 30 mm calibre 2A42 automatic cannon manufactured locally by ZTS Special, a 7.62 mm calibre PKTM machine gun, and two ready-for-launch 9M113 Konkurs anti-tank guided missiles (ATGMs). The turret is also fitted with the System Detekcie a Indikacie Oziarenia (SDIO) laser warning system, which features a sensor head produced by Elbit Systems' subsidiary ELOP .

Other mission-specific equipment carried by the BPsIV includes the FLIR Ranger R20SS surveillance radar, Kestrel-5500 weather meter, Micro Falcon unmanned aerial vehicle (UAV), Schiebel's Miniature Mine Detector (MIMID) system, and an unattended ground sensor suite. US firm Harris Corporation has also supplied a communications suite.
http://www.janes.com/article/77385/slov ... e-vehicles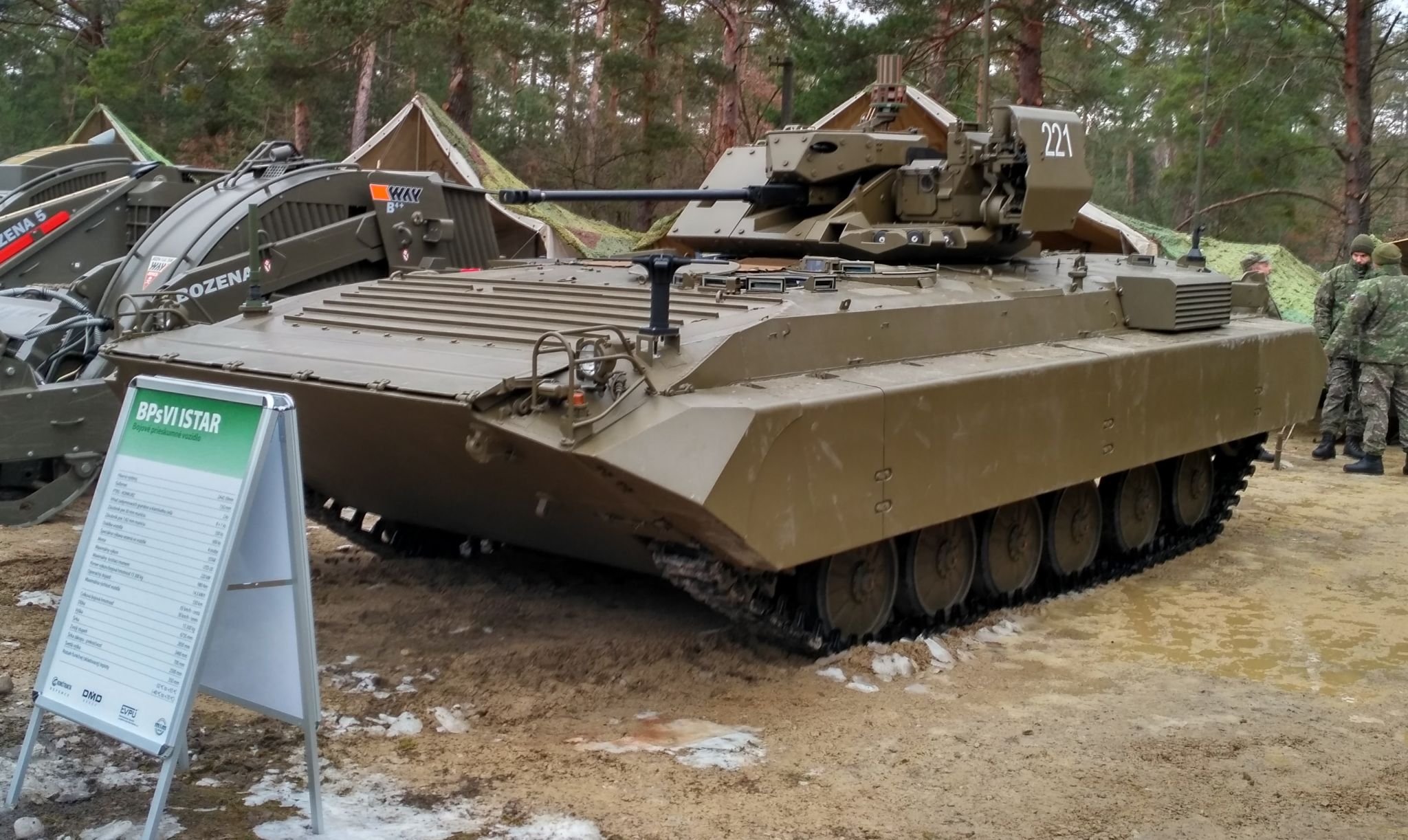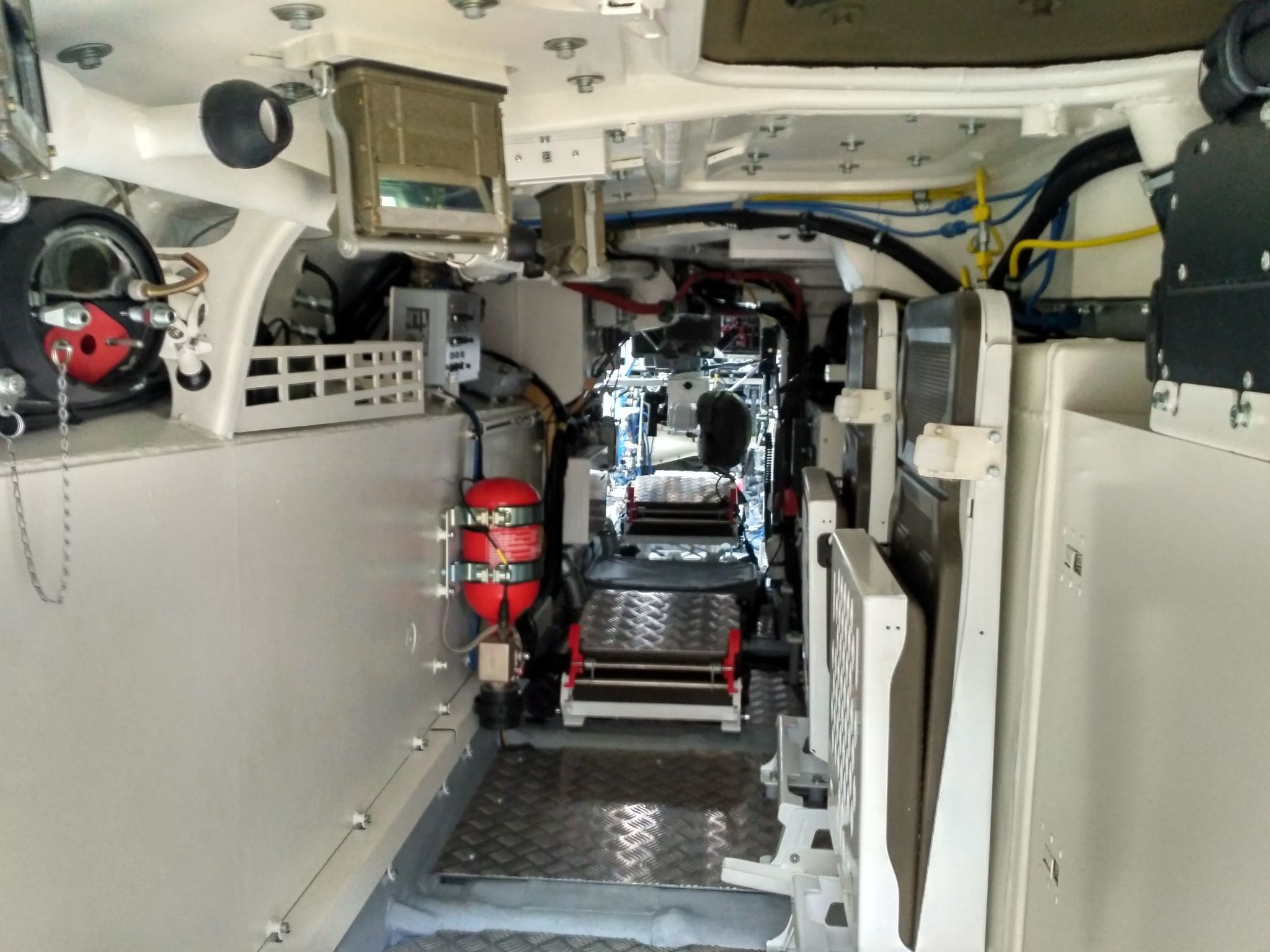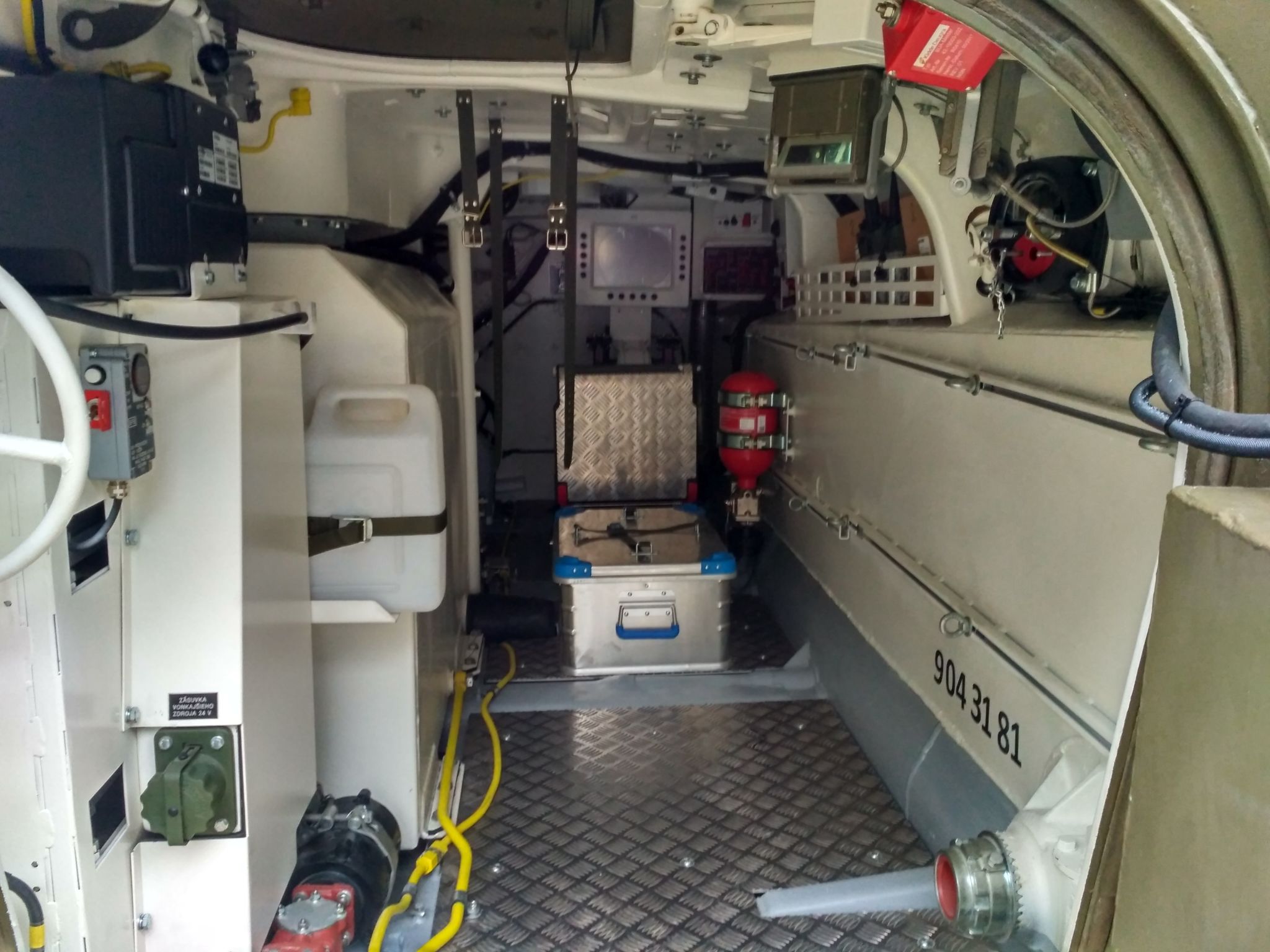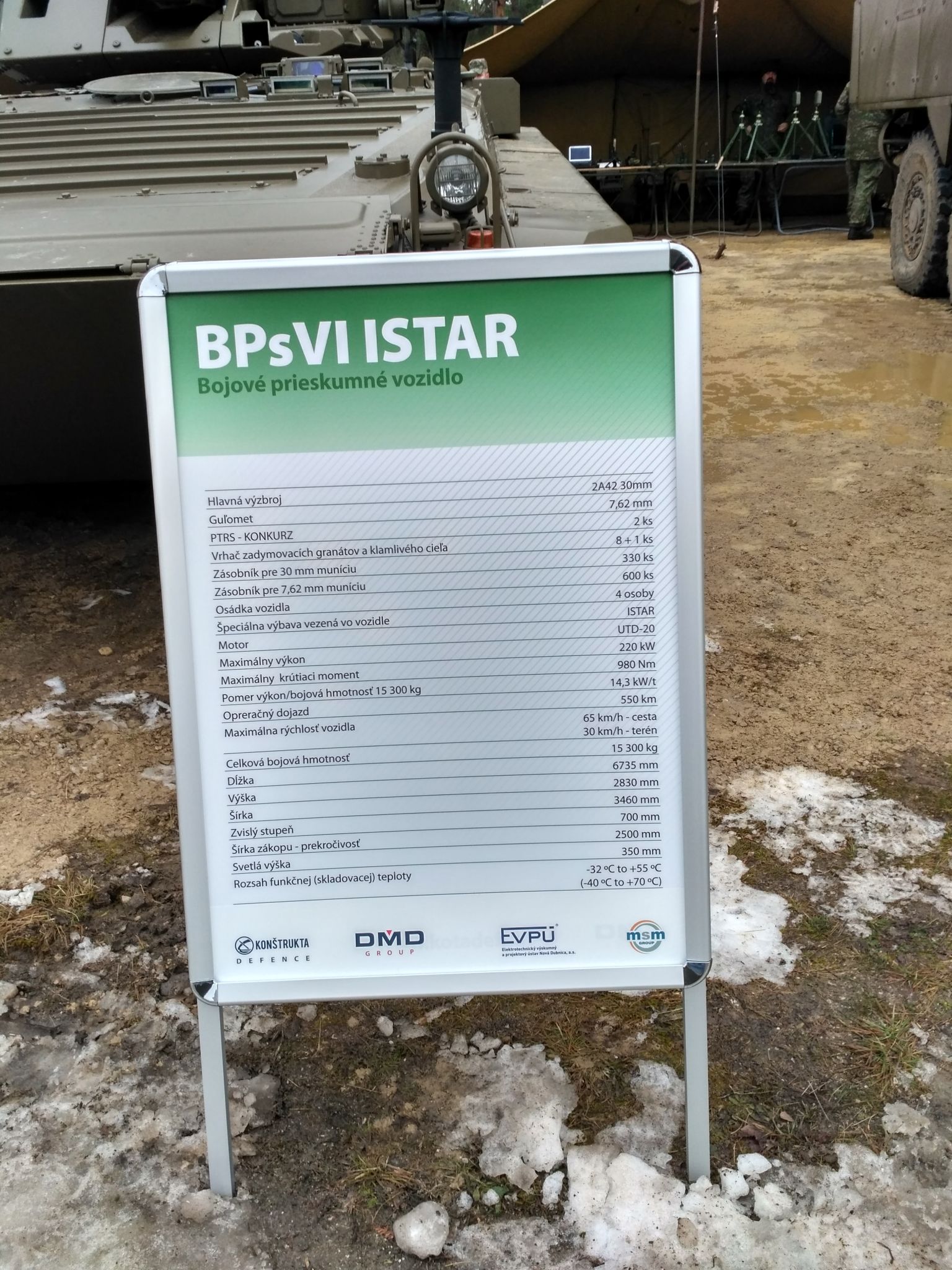 http://www.palba.cz/viewtopic.php?f=307&t=6135&p=260373
Modernizácia BVP
http://www.vyvoj.sk/modernizacia-bvp
Glváč uzavrel štyri dni pred voľbami tajnú zmluvu za 27 miliónov
(28. Juni 2016)
https://dennikn.sk/499110/glvac-uzavrel ... -milionov/