Das Airbus-Konzept erinnert ein wenig an die Sukhoi Su-57. Beide Flugzeuge haben verblendete Canards in der Flügelwurzel: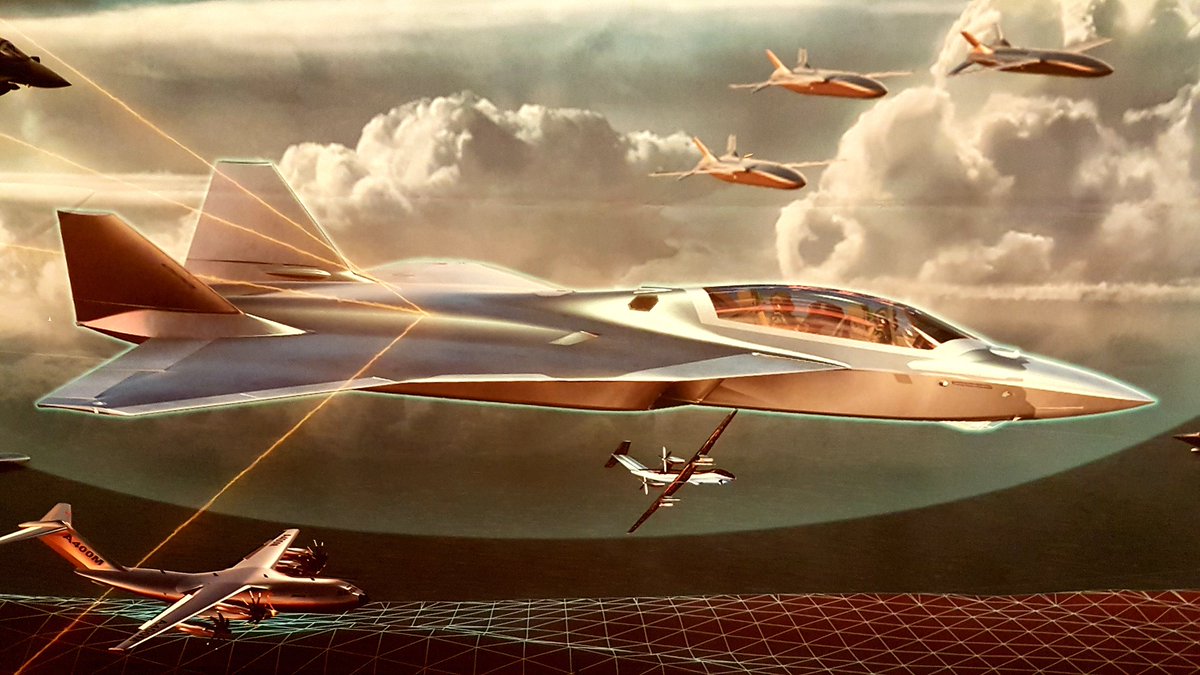 https://twitter.com/GarethJennings3/sta ... 7608518656
https://www.sukhoi.org/products/samolety/
_____________________________________________________
With nukes in mind, French officials stake out must-haves for Franco-German warplane
Meanwhile, France's desired carrier-operations capability comes with specific design requirements for how planes take off and land on short runways at sea.

French defense officials also hope to incorporate dedicated combat drones into the mix of Future Combat Air System platforms, which France has studied together with the United Kingdom for years. Those carrier-capable unmanned aircraft would be bigger than the drones envisioned to be swarming around the main, manned aircraft, and their task would be striking targets deep behind enemy lines.

Germany needs none of those features. Still, officials from both countries here at the conference insisted the diverging requirements would be sorted out amicably as the program progresses. The Germans hope that the system's envisioned modular architecture will help limit country-specific variations, allowing nations to configure one common, base-aircraft design to fit their needs.
According to the French two-star, the program plan foresees agreement on an architecture strategy in 2020, building a demonstrator platform in 2025 or 2026, and freezing the design specifications in 2030 to enable manufacturing in time for a 2040 fielding date.

Analysts are currently toying with four variants for the main, manned, combat aircraft, which is called the next-generation fighter, or NGF, in French FCAS lingo, Breton said.

Each boasts specific strengths, like maneuverability in one case. It is unclear, however, how many distinct versions there will be in the end, he stressed, as Germany and France each fine-tune their visions.

Spain is expected to formally join the project soon. The plan is to have Madrid sign similar cooperation documents as Berlin and Paris have already inked, including a finalized, high-level requirements document in the next few months.
While Dassault will be in charge of the central combat aircraft, as agreed by all, Airbus has claimed the lead for the so-called "system of systems" for the entire project. The term refers to the sensor and command connections linking all FCAS components as part of what Airbus calls the "Combat Cloud Ecosystem." That piece is considered the secret sauce meant to turn a bunch of flying objects into a highly autonomous, lethal and coordinated weapon.
https://www.defensenews.com/global/euro ... plane-bid/
Und Lockheed Martin wirbt immer offener für die F-35 als "Tornado"-Nachfolger:
https://twitter.com/LMGermanyNews