Beiträge: 7276
Registriert: So 29. Apr 2018, 18:13
https://www.facebook.com/emplgroup/post ... ?__tn__=-R
Schätze die sind alle für denselben Kunden:
---
Beiträge: 152
Registriert: Do 3. Mai 2018, 13:03
Es ist so traurig wenn man sieht was andere bekommen und selber nichts.
---
Beiträge: 7276
Registriert: So 29. Apr 2018, 18:13
Hawkei ready to enter full rate production
Army's new Australian-designed and built Hawkei protected vehicle is ready to enter full-rate production at Thales' Protected Vehicles facility in Bendigo, Victoria.
Under project LAND 121 Phase 4, 1,100 Hawkei vehicles and 1,058 associated trailers will be delivered, with the full rate production vehicles expected to commence delivery from mid-2021.
"Approximately 50 vehicles per month will be manufactured out of the Thales Protected Vehicles facility in Bendigo until mid-2022," Senator Henderson said.
https://www.minister.defence.gov.au/min ... production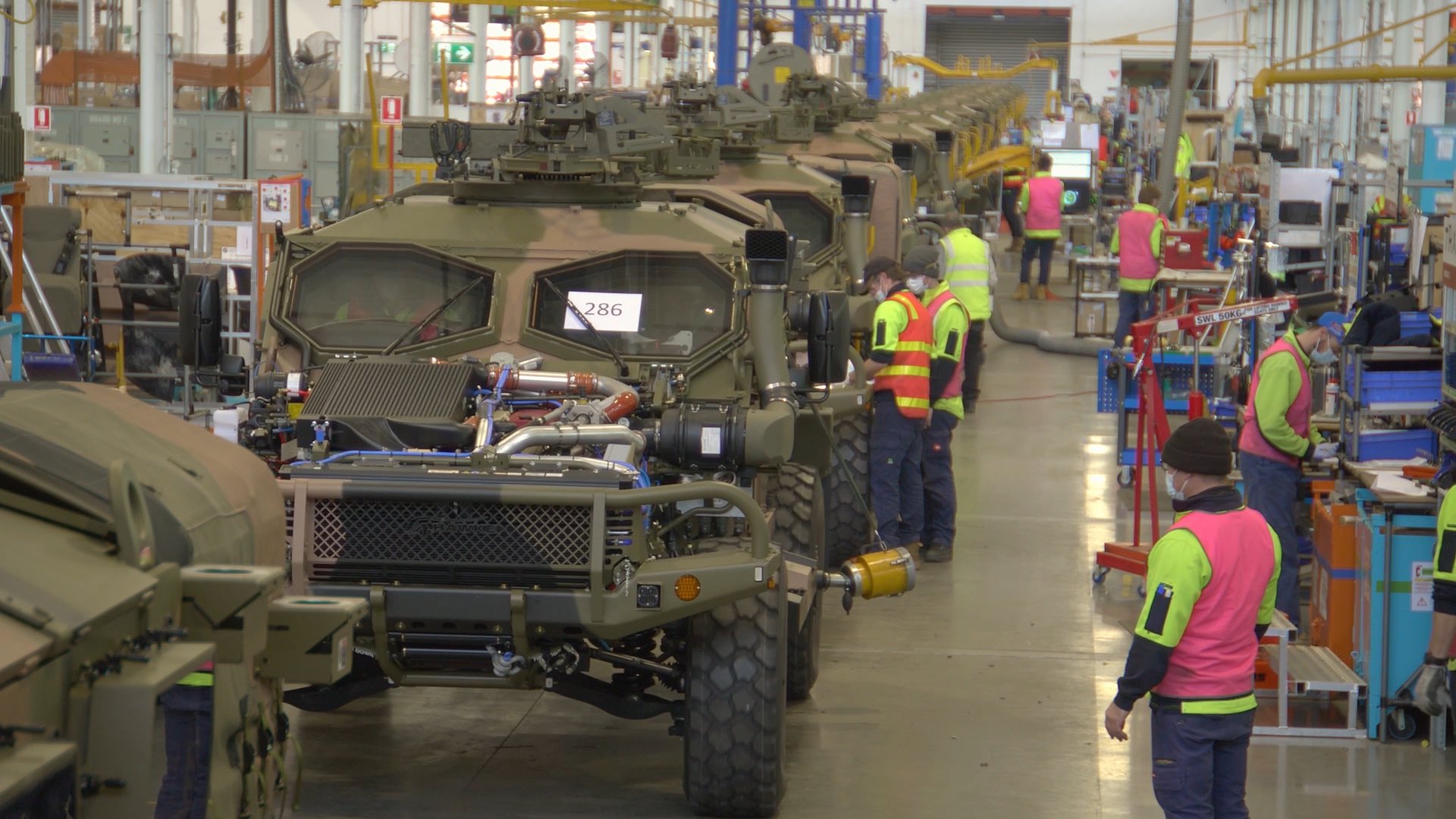 https://twitter.com/Melissa4Durack/stat ... 4646122496
https://www.facebook.com/defenceaustral ... ?__tn__=-R
STEYR MOTORS Showcase in Hawkei Vehicle
(15. März 2013)
Defence Manufacturer, Thales Australia, is currently producing a light armoured vehicle for the Australian Army which features the STEYR Motors M160065.
The engine operating the vehicle is the M16, six-cylinder STEYR MOTORS diesel which is turbocharged and Euro V compliant. To assist with on board computer systems, the engine is also fitted with a STEYR MOTORS Starter Generator for power generation. This model of engine provides 200 kW (268 hp) @ 4,000rpm with 610 N·m (450 lb·ft) @ 2,000rpm and is fitted with a ZF 6HP280, six-speed automatic transmission.
http://www.steyr-motors.com/news/news-s ... 516583a22/
Bundeswehr bestellt zusätzliche Carinthia-Schneetarnbekleidung
(1. September 2020)
https://soldat-und-technik.de/2020/09/a ... ekleidung/
---
Beiträge: 7276
Registriert: So 29. Apr 2018, 18:13
CycloTech GmbH

4 Tage

Excited to see how our flight demonstrator will look like ....
first impression, more to follow .... until the take-off in November
#CycloTech #eVTOL #VTOL #UAV #urbanairmobility #Airtaxis #aviation #drones
https://www.linkedin.com/company/cyclotech-gmbh
https://www.youtube.com/watch?time_cont ... e=emb_logo
Negocjacje w sprawie łączności dla baz wojskowych
(4. September 2020)
https://www.defence24.pl/lacznosc-rohde ... -lotnictwa
Bei den von Rohde & Schwarz Österreich zu liefernden Funkgeräten geht es um Flugfunkgeräte für Militärflugplätze.
---
Beiträge: 7276
Registriert: So 29. Apr 2018, 18:13
---
---
Beiträge: 7276
Registriert: So 29. Apr 2018, 18:13
CycloTech GmbH
1w

Very exciting to see the start of the assembly of our flight demonstrator. Thanks to Roland Machold from Kunststoffverarbeitung Wimmer GmbH for developing a lightweight chassis with us, that can be lifted with two fingers.
#CycloTech #Urbanairmobility #UAM #uavs #uas #drone #propulsion #vtol #evtol
https://www.linkedin.com/company/cyclotech-gmbh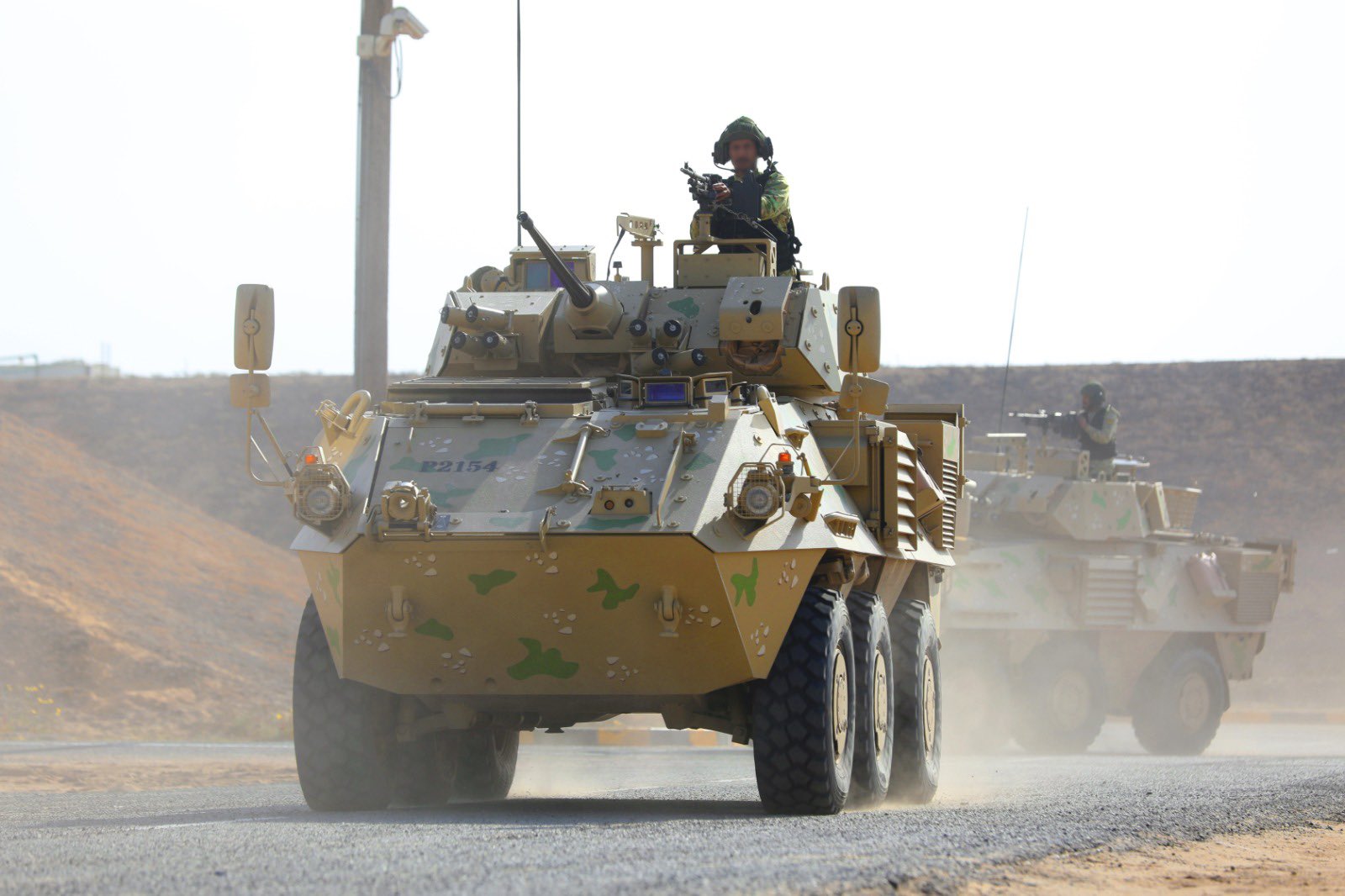 https://twitter.com/kng_kw/status/1307545910965161987
Zuletzt geändert von
theoderich
am Mi 21. Okt 2020, 19:07, insgesamt 1-mal geändert.
---
Beiträge: 7276
Registriert: So 29. Apr 2018, 18:13
United Kingdom-Bristol: Weapons, ammunition and associated parts

2020/S 192-465337

Contract award notice for contracts in the field of defence and security

Supplies
II.1.1)

Title attributed to the contract

Framework Agreement for the Repeat Procurement of 60 mm Mortar Suite
II.1.4)

Short description of the contract or purchase(s)

:

Weapons, ammunition and associated parts.

Ammunition: placement of framework agreement with Hirtenberger Defence Europe for the repeat procurement of 60 mm mortar bombs for a period of 5 years (inclusive of contract options).
V.1)

Date of contract award decision

:

28.9.2020

V.2)

Information about offers

Number of offers received: 1

Number of offers received by electronic means: 1

V.3)

Name and address of economic operator in favour of whom the contract award decision has been taken

Official name: Hirtenberger Defence Europe

Postal address: Leobersdorfer Str. 31

Town: Hirtenberg

Postal code: 2552

Country: Austria
https://ted.europa.eu/udl?uri=TED:NOTIC ... TML&src=0
---
Beiträge: 421
Registriert: Di 24. Apr 2018, 12:51
Österreichische Motoren für den Drohnenkrieg in Bergkarabach
Von Aserbaidschan eingesetzte türkische Kampfdrohnen Bayraktar-TB2 werden von
Rotax-Motoren
angetrieben
Rotax selbst betont in einer Stellungnahme, dass "Rotax-Flugmotoren über ein unabhängiges, weltweites Distributoren-Netzwerk" vertrieben werden und sich das Unternehmen an alle Gesetzte und Vorschriften hält. "BRP-Rotax liefert keine Motoren direkt an Drohnen-Hersteller und haben auch keine vertraglichen Vereinbarungen mit ihnen", so eine Firmensprecherin.
https://www.derstandard.at/story/200012 ... rgkarabach
DOPPELADLER.COM - Plattform für Österreichs Militärgeschichte. Bundesheer | k.u.k. Monarchie | Weitere Themen
---
Beiträge: 7276
Registriert: So 29. Apr 2018, 18:13
Bundeswehr bekommt 1.000 neue Lkw
https://www.bmvg.de/de/aktuelles/bundes ... kw-3284502
4. Oktober 2020
Meanwhile, Elbit Systems revised its offer by creating the new Sabrah Light Tank System, ditching the Oto Melara Hitfact turret and developing a new turret with assistance from the Israel Ministry of Defense, Israel Defense Force Merkava Directorate, and a South African turret manufacturer. The new Sabrah Light Tank still uses both the ASCOD 2 tracked and Pandur II wheeled armored vehicles as platforms, but now with a higher elevation arc and autoloading system that matches those found in the K21-105, Amra 105, and Harimau MT.

Despite proving to the Philippine Army that a well-trained loader can beat 6 rounds per minute, and that having a 4th crew member is more beneficial and less risky than removing him in favor of an autoloading system, it decided to just follow according to the Philippine Army's requirement.

One of Elbit Systems' main selling point, which apparently gave them the lead in the project is the use of the Elbit's C4 system, including Battle Management System (BMS), and the Combat NG fire control and command system, which are already in service with the Philippine Army's upgraded M113A2 and 155mm towed howitzers, and the upcoming M113 Armored Mortar Carriers, and ATMOS 155mm self-propelled howitzer systems.

MaxDefense also heard that Elbit made a commitment to add something to their offer to match what Hanwha and PT Pindad did. We do not have details but MaxDefense believes it has something to do with tank and artillery ammunition.
As already mentioned before in our previous posts, MaxDefense received information from Philippine Army and DND sources confirming that Elbit Systems was selected by the DND and PA TWG back in early 2020

, and that final negotiation was suppose to take place when COVID-19 has become a full-blown pandemic and restricted the movement of Israeli and Philippine officials.

It remains to be seen though if this decision will remain, considering a lot of things may have happened within the last 8 months since a decision was made. The Light Tank Acquisition Project was among those included in FY2020 funding with the first MYCA allocation worth Php1,422,649,800.00.
https://www.facebook.com/MaxDefense/pos ... __tn__=K-R
Wäre interessant, wo das Basisfahrzeug gebaut werden wird? Vermutlich eher nicht in Wien, sondern unter Lizenz bei Czechoslovak Group/Tatra Defence Vehicles.
---