Iran Upgrades Su-22s
On 26 July, the Commander of the Islamic Revolutionary Guards Corps (IRGC), Maj.-Gen. Mohammad Ali Jafari and the Commander of the IRGC Aerospace Force, Brig.-Gen. Amir Ali Hajizadeh, unveiled 10 Su-22 aircraft that have been overhauled and upgraded in country, according to the

Fars News Agency (FNA)

.

Gen. Hajizadeh stated to the audience at the ceremony in southern Iran that the aircraft are now able to carry smart precision munitions, including cluster bombs and air-to-air missiles, and to exchange data with drones at a distance of several kilometres. He also observed that the aircraft would shortly be able to carry precision cruise missiles with a range of 1,500 kilometres.

FNA also stated that a team of Iranian engineers at Shahid Babyee airbase successfully overhauled an F-14 TOMCAT earlier this month, after some 35,000 man-hours of labour. The aircraft has been tested and returned to Iranian Air Force service.
https://www.monch.com/mpg/news/air/3884-iransu22.html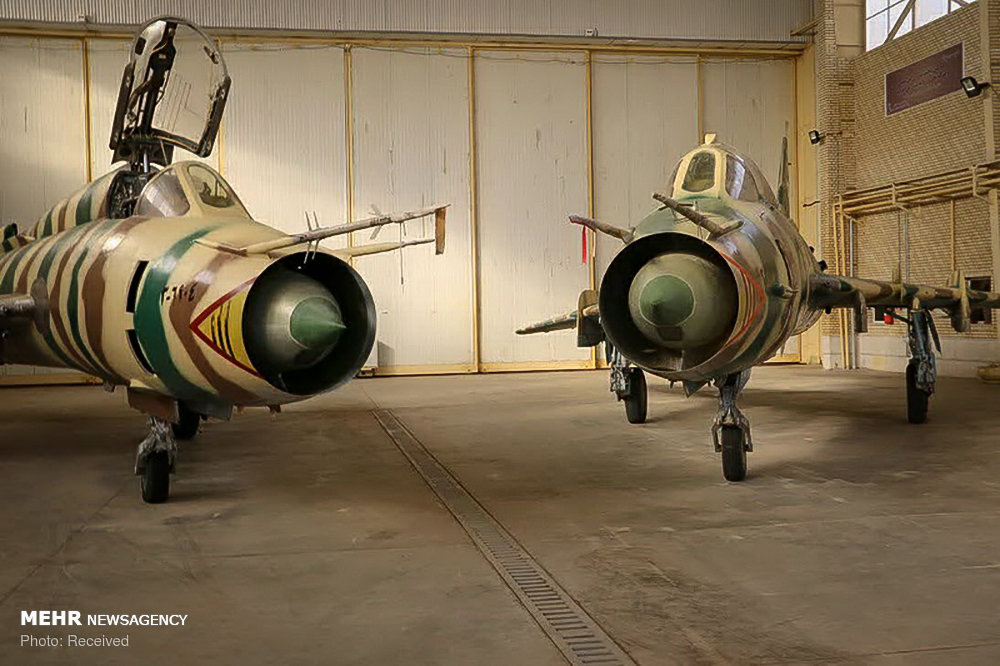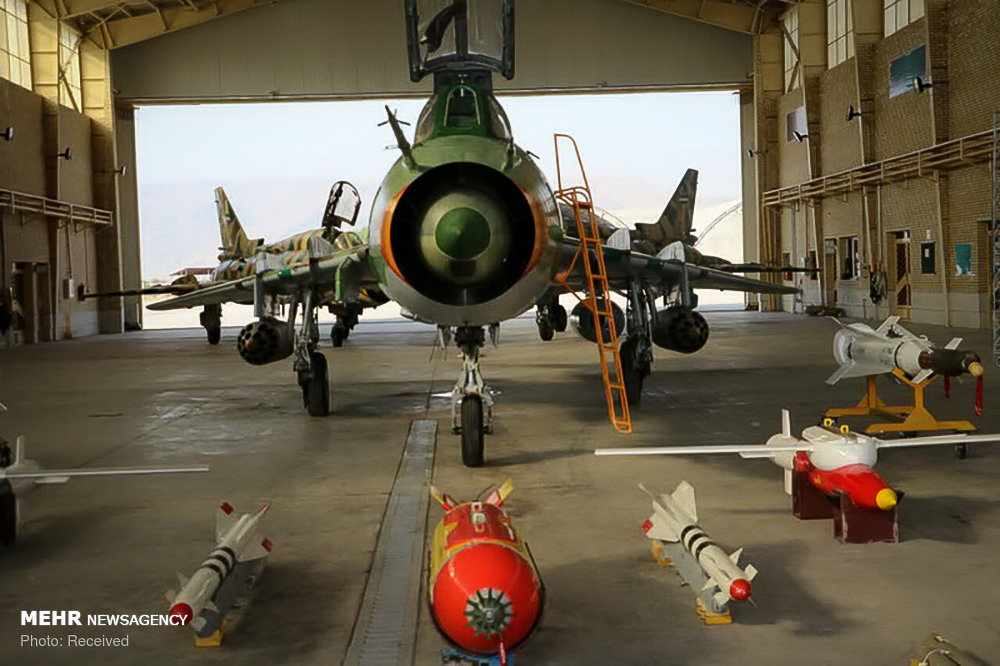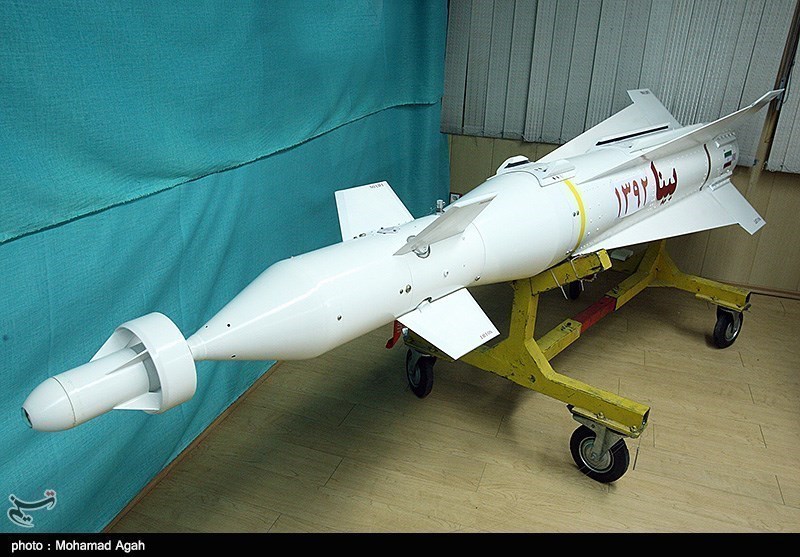 https://www.tasnimnews.com/en/media/201 ... e-missiles
https://www.mehrnews.com/photo/4357533/ ... 8%A7%D9%87
Iran announces mass production of Fakour air-to-air missile
The Fakour radar-guided air-to-air missile is now being mass produced, the Iranian military announced on 23 July.

A ceremony attended by Iranian defence minister Amir Hatami was held to mark the announcement, during which at least six missiles were displayed as well as the front ends of another five. Hatami said the missile could be used with a variety of aircraft.

When it was unveiled as the Fakour-90 in February 2013, the missile was said to have been developed for Iran's F-14 fighter jets. The Iranian media reported that it has a range of 150 km, a speed of Mach 5, and a guidance system that enables it to hit a target independently of the launch aircraft's radar.
http://www.janes.com/article/81942/iran ... ir-missile
Navy Retires AIM-54 Phoenix Missile
(7. Oktober 2004)
PATUXENT RIVER, Md. (NNS) -- After 30 years of highly accomplished service, the U.S. Navy retired its first long-range air-to-air missile, the AIM-54 Phoenix, Sept. 30.

One of the world's most technologically advanced tactical missiles, the AIM-54 Phoenix was the first operational radar-guided air-to-air missile that could be launched in multiple numbers against different targets from an aircraft, making the Phoenix the Navy's main fleet air defense long-range weapon.

"The heart of the F-14 Tomcat (soon also to retire) weapons system is the Hughes AWG-9 fire control system, capable of tracking 24 targets and firing six AIM-54 Phoenix air-to-air missiles engaging six different targets," said Capt. Scott Stewart, the Navy's program manager for Air-to-Air Missile Systems. "With a range of over 100 miles, the AIM-54 gave the F-14 the greatest stand-off engagement capability of any fighter in the world. For years, Soviet air crews flying Badger, Bear and Backfire bombers feared the unprecedented capabilities of the Phoenix Missile."
A product of two U.S. missile programs - the Navy's Bendix AAM-N-10 Eagle and the Air Force's Hughes GAR-9, Phoenix long-range intercept concept development began in 1960. The Hughes Aircraft Company was first selected to develop the Phoenix in 1962, with the Raytheon Company joining later in 1988.

After five years of research and development, the first prototype flight tests were conducted in 1965. Sept. 8, 1966, an A-3A Skywarrior performed the first successful full-scale test using all missile control system functions over the Navy Pacific Missile Range near San Nicholas Island, Calif.

Nov. 21, 1973, marked a milestone for Phoenix with the first full arsenal testing on an F-14 operating over the Pacific Missile Sea Test Range. Within 38 seconds, the Tomcat launched and simultaneously guided six Phoenix missiles, at six separate targets 50 miles away, scoring four direct hits.

The AIM-54A entered service with the U.S. Navy in 1973 and became operational in 1974. The first F-14A Tomcat squadrons to use the Phoenix were Strike Fighter Squadron (VF) 1 "Wolfpack" and VF-2 "Bounty Hunters."

After several variants, the long-range concept ultimately evolved, providing Phoenix the capability to initially guide itself using the semi-active radar mode and the Tomcat's AWG-9 weapon control system, and when close enough to its target, assume guidance control using the active radar system. The C variant incorporated a new active radar fuse and higher-thrust motor. Combining these upgrades improved its overall effectiveness and intercept capabilities. The AIM-54C was introduced to the fleet in 1981, and entered full-rate production in January 1984.
http://www.navy.mil/submit/display.asp?story_id=15422
http://www.irna.ir/fa/Photo/3639667
https://www.farsnews.com/photo/13970501 ... اپایه-فکور
http://www.irna.ir/fa/Photo/3576519
IRANISCHE Luftwaffe
http://www.doppeladler.com/forum/viewto ... f=7&t=4362