Marine Corps Systems Command awards contract to produce ACV
https://www.marcorsyscom.marines.mil/Ne ... oduce-acv/
https://www.marines.mil/News/News-Displ ... oduce-acv/
https://www.facebook.com/MARCORSYSCOM/p ... 2724163458
https://www.dvidshub.net/image/4497892/ ... roduce-acv
BAE Systems team wins U.S. Marine Corps' Amphibious Combat Vehicle competition
https://www.baesystems.com/en/article/b ... ompetition
SUPERAV

AMPHIBIOUS ARMOURED VEHICLE 8X8
https://www.ivecodefencevehicles.com/Pa ... perav.aspx
Iveco Defence Vehicles SUPERAV 8x8 APC-W
http://www.militarysystems-tech.com/sup ... e-vehicles
BAE wins Marine Corps contract to build new amphibious combat vehicle
BAE Systems has won a contract to build the Marine Corps' new amphibious combat vehicle following a competitive evaluation period where BAE's vehicle was pitted against an offering from SAIC.

The contract allows for the company to enter into low-rate initial production with 30 vehicles expected to be delivered by fall of 2019, valued at $198 million.

The Marines plan to field 204 of the vehicles. The total value of the contract with all options exercised is expected to amount to about $1.2 billion.
But the Corps isn't quite done refining its new ACV. The vehicle is expected to undergo incremental changes with added new requirements and modernization.

The Corps is already working on the requirements for ACV 1.2, which will include a lethality upgrade for the amphibous vehicle.

BAE's ACV vehicle will eventually replace the Corps' legacy amphibious vehicle, but through a phased approach. The Assault Amphibious Vehicle is currently undergoing survivability upgrades to keep the Cold War era vehicle ticking into 2035.
https://www.defensenews.com/land/2018/0 ... t-vehicle/
April 2018
AMPHIBIOUS COMBAT VEHICLE
Program Should Take Steps to Ensure Manufacturing Readiness
With regard to schedule, the ACV program has made no major changes to the acquisition schedule since GAO previously reported on the program in April 2017. ACV 1.1 program officials are in the process of preparing to down-select to a single contactor and enter low-rate production in June 2018, start a second round of low rate production the following year, and begin full-rate production in 2020. ACV 1.1 may be followed by the acquisition of other versions (ACV 1.2 and ACV 2.0) with advanced capabilities such as higher water speeds.

The ACV program is preparing to start production of ACV 1.1, which includes determining that the contractors' manufacturing capabilities are sufficiently mature. However, program officials are considering entering production with a lower level of manufacturing maturity than called for in Department of Defense (DOD) guidance or GAO identified best practices.
Background

The ACV is being developed as a

partial or full replacement for the AAV

, which is a tracked (non-wheeled) vehicle with capability to launch from ships to reach the shore carrying up to 21 Marines at a speed of up to approximately 6 knots. This speed effectively limits its range for traveling from ship to shore to no farther than 7.4 nautical miles. In order to upgrade the AAV to meet current threats and establish a path toward an enhanced platform, DOD and the Marine Corps implemented an incremental approach. The first step was to improve the AAVs' protection from threats such as improvised explosive devices by installing enhanced armor and other equipment—referred to as survivability upgrades—efforts which are currently underway. The second step was to establish a plan to replace the AAV with a new vehicle, the ACV, which would develop and enhance capabilities in three incremental steps:

ACV 1.1 would be a wheeled vehicle that provides improved protected land mobility but limited amphibious capability. In operations, it is expected to be part of an amphibious assault through the use of a surface connector craft to travel from ship to shore. This increment would leverage prototypes, demonstration testing, and other study results from the previously suspended Marine Personnel Carrier program.

ACV 1.2 would have improved amphibious capability, including the ability to self-deploy and swim to shore. The development phase of the second ACV increment (ACV 1.2) is scheduled to begin in February 2019.

ACV 2.0 would focus on exploring technologies to attain higher water speed capability.
https://www.gao.gov/assets/700/691294.pdf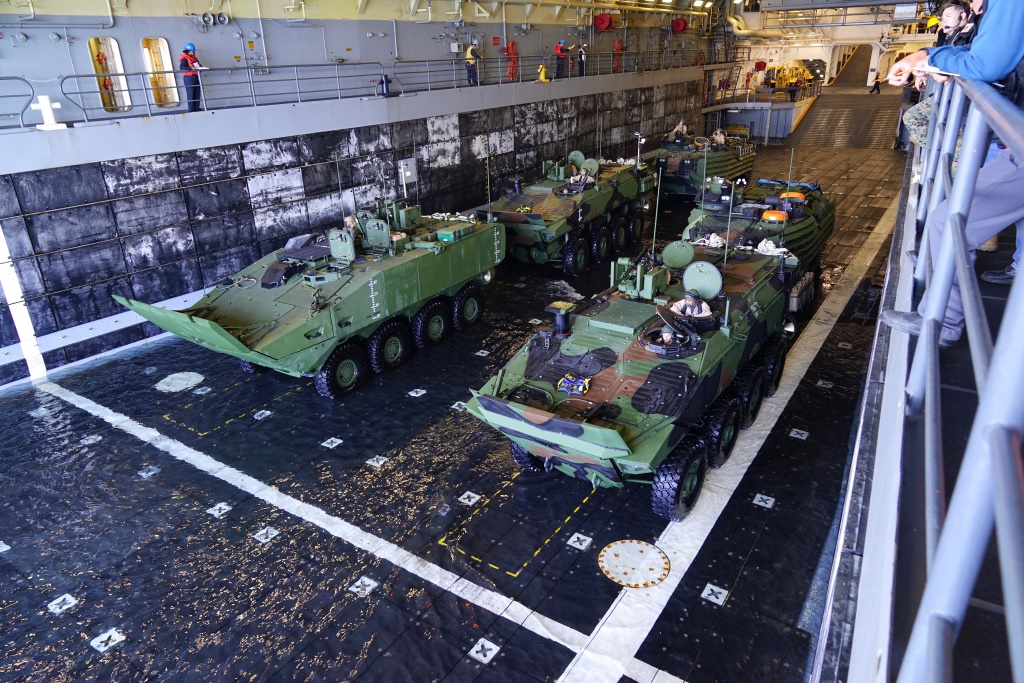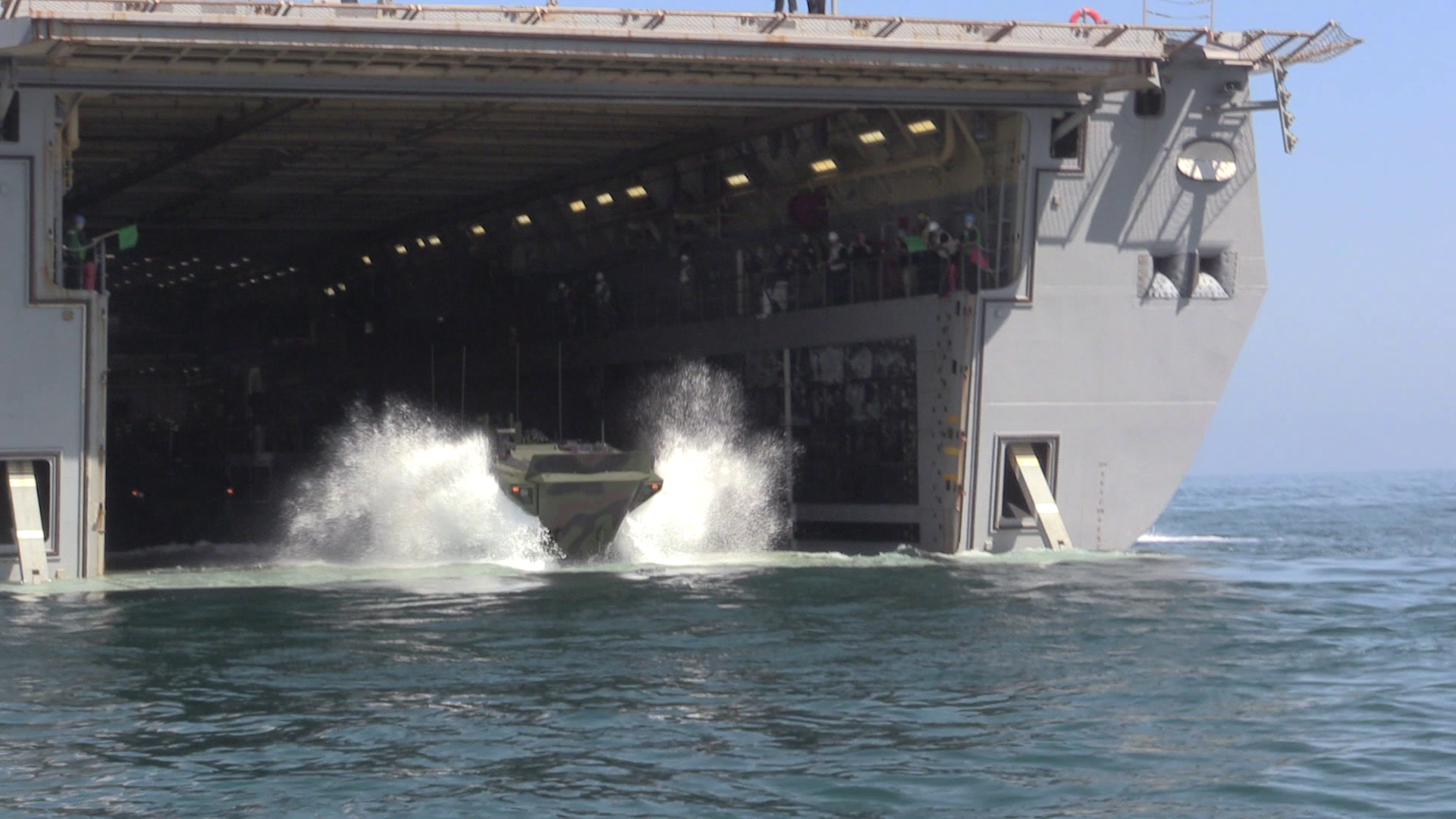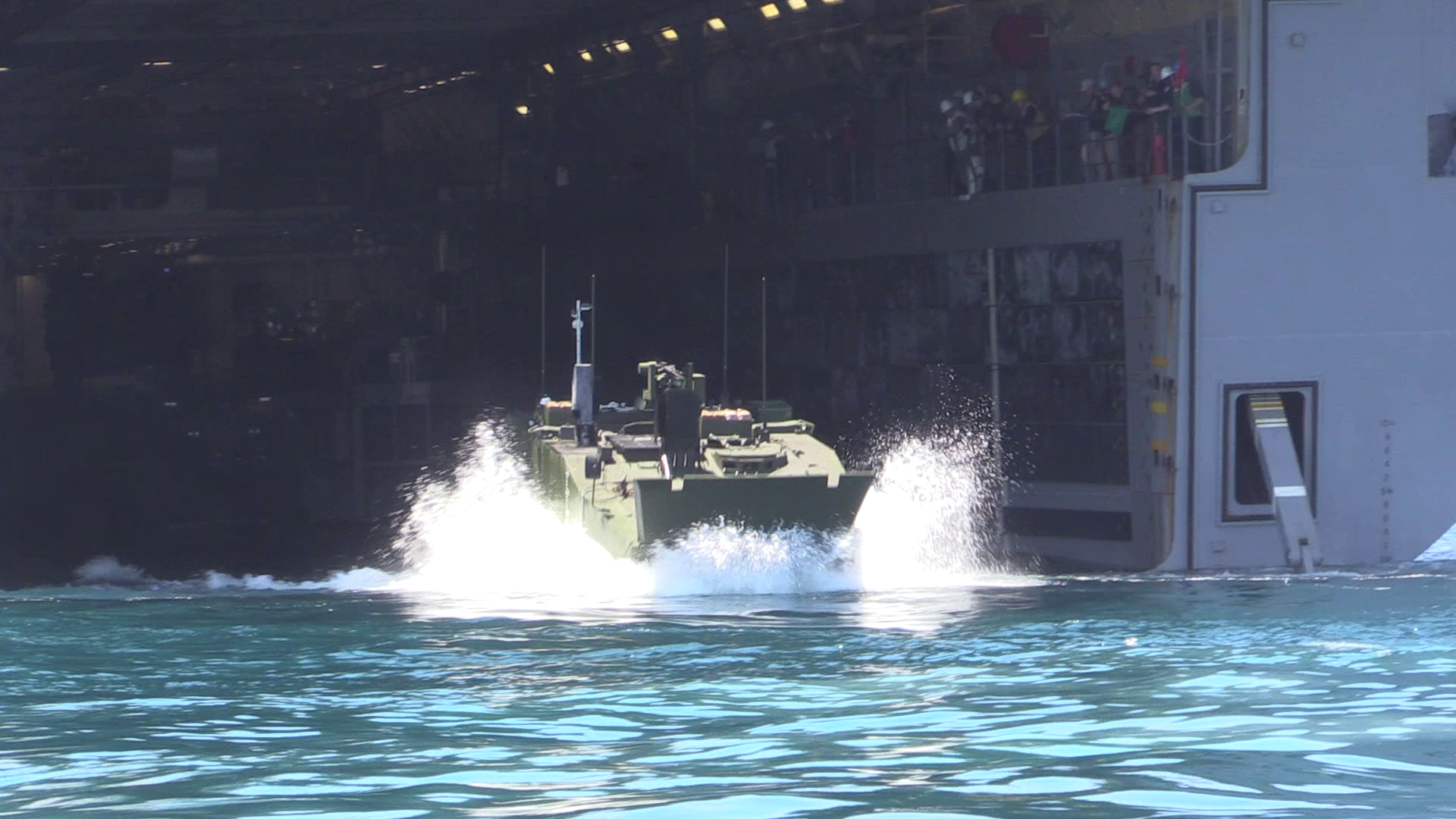 https://news.usni.org/2017/06/22/marine ... ry-testing
SAIC Amphibious Combat Vehicle 1.1
https://www.saic.com/media/126754/17-03 ... heet_f.pdf
Advanced Amphibious Assault
https://www.marcorsyscom.marines.mil/Po ... 083112.pdf