Hinweis: Sie befinden sich im Archiv des alten Forum von DOPPELADLER.COM. Dieses Forum wird nicht länger betrieben. Es ist nur mehr Lesezugriff möglich.
Wir setzen gerade ein neues Forum auf!
Beiträge: 20985
Registriert: 09. Sep 2008, 22:29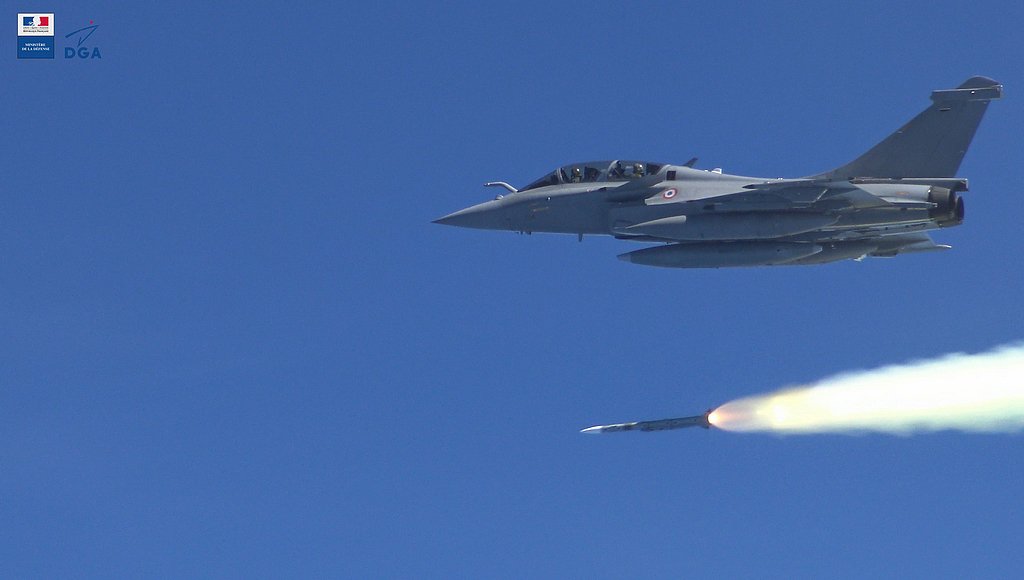 Zuletzt geändert von
theoderich
am 28. Jul 2017, 13:28, insgesamt 1-mal geändert.
---
Beiträge: 20985
Registriert: 09. Sep 2008, 22:29
Egypt receives first single-seat Rafales
Egypt has received the first of eight single-seat Dassault Rafale C multirole combat aircraft, the country's Ministry of Defence (MoD) announced on 26 July.

Two aircraft making up the fourth installment of Rafale deliveries (the previous three installments being made up of twin-seat Rafale B platforms) arrived in-country seemingly on the same day as the announcement that was made via the MoD's official Twitter account.

With these latest arrivals, the Egyptian Air Force (EAF) has received into service 11 of the 24 Rafales that it ordered from France in February 2015. By the time deliveries are complete, the EAF will field 16 Rafale B two-seat and eight Rafale C single-seat aircraft.
VIDEO
:
Zuletzt geändert von
theoderich
am 31. Jul 2017, 10:25, insgesamt 1-mal geändert.
---
Beiträge: 20985
Registriert: 09. Sep 2008, 22:29
Restructurations Défense 2018
•

Entrée en service ou la montée en puissance de nouvelles flottes :

Livraison d'un nouvel avion d'entraînement et transfert progressif des structures écoles de la base aérienne 705 de Tours vers la base aérienne 709 de Cognac, dans le cadre de la transformation du cursus de formation des équipages de chasse.

Livraison du 1e avion léger de surveillance et de reconnaissance sur la base aérienne 105 d'Évreux.

Poursuite de la livraison des premiers avions C130J sur la base aérienne 123 d'Orléans.

Poursuite de la montée en puissance de la flotte Reaper sur la base aérienne 709 de Cognac et de la flotte A400M sur la base aérienne 123 d'Orléans.



Mise en service opérationnel sur Rafale de l'escadron de chasse 2/4 « La Fayette » des Forces aériennes stratégiques avec la fin de manoeuvre de transfert de la base aérienne 125 d'Istres vers la base aérienne 113 de Saint Dizier et le retrait de service des Mirage 2000N.



La préparation de l'arrivée du MRTT sur la base aérienne 125 d'Istres.
---
Beiträge: 20985
Registriert: 09. Sep 2008, 22:29
Saab & MBDA Sign METEOR BVRAAM Agreement
Saab recently signed a contract with MBDA for deliveries of subsystems for the METEOR Beyond Visual Range Air-to-Air Missile (BVRAAM) missile system, worth approx. SEK150 million with deliveries to MBDA taking place 2020-2021.

Sweden is working with France, Germany, Italy, Spain and the UK to develop and field METEOR, with MBDA as the programme's prime contractor. This order from MBDA comprises deliveries of

radar proximity fuze subsystems (PFS)

for METEOR. PFS is developed and manufactured by Saab and integrated in all METEOR missiles, detecting targets and calculating the optimum time to detonate the warhead in order to achieve maximum effect.
Von den ägyptischen "Rafale" gibt es ein paar neue Videos:
---
Beiträge: 20985
Registriert: 09. Sep 2008, 22:29
Egipto y Catar negocian comprar este mismo año otros 24 cazas Rafale
Ägypten und Katar verhandeln darüber, noch heuer weitere 24 Rafale zu kaufen
---
Beiträge: 20985
Registriert: 09. Sep 2008, 22:29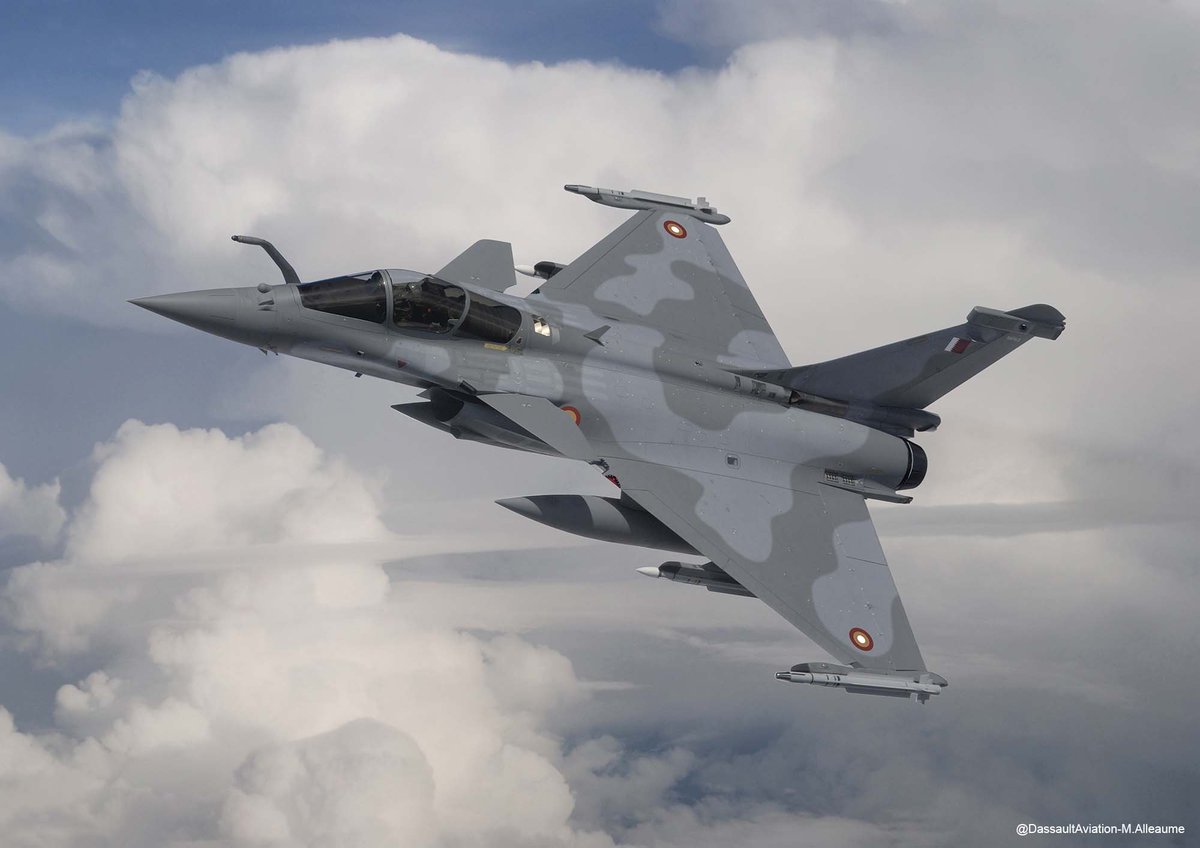 Qatar acquires an additional 12 Rafale
Métro, Rafale, A321... 11,1 milliards d'euros de contrats signés à l'arrivée de Macron au Qatar
Lors de son déplacement au Qatar jeudi 7 décembre, le président de la République a parsemé son sillage présidentiel de quelques très bonnes nouvelles pour un certain nombre de groupes français du transport et de la défense, au premier rang desquels RATP, SNCF et Dassault Aviation. Au total, c'est plus de 11 milliards d'euros de contrats confirmés ou annoncés – 11,1 milliards précisément – qui tombent dans l'escarcelle de l'industrie française.
Emmanuel Macron a aussi réussi à faire avancer des dossiers d'armements, l'un concernant les avions Rafale, l'autre les véhicules blindés. Le Qatar a levé l'option sur les douze Rafale, d'un montant estimé à 1,1 milliard d'euros, accompagnant les vingt-quatre commandés en avril 2015. Il vient de prendre une autre option pour 36 avions de combat.

Les négociations avaient débuté deux ans auparavant, début 2013 et s'étaient accélérées avec le nouvel émir Tamim ben Hamad al-Thani. « Mon père avait promis d'acquérir cet avion, je te l'achèterai », avait-il affirmé, en février 2014, au ministre de la défense de l'époque Jean-Yves Le Drian. Le contrat d'alors était estimé à 6,3 milliards d'euros en incluant un développement de l'avion et la formation en France de trente-six pilotes et d'une centaine de mécaniciens.

96 Rafale vendus en deux ans

Entre le versement de l'acompte et la livraison du premier appareil, il faut généralement attendre trois ans, le temps de la fabrication. Les premiers des 36 Rafale qataris sortiront des chaînes d'assemblage de Mérignac en Gironde à la fin de l'année 2018 ou au début 2019. Les livraisons devraient s'étaler sur deux ans pour la commande ferme, aucun calendrier n'a été communiqué pour les douze supplémentaires. Les appareils seront modifiés par rapport aux Rafale français. Ils n'auront pas de module nucléaire, ni ne bénéficieront des liaisons de communication Otan. En revanche, ils seront équipés du pod Sniper de l'américain Lockheed Martin, un capteur optique et laser qui permet de mettre en œuvre les bombes à guidage laser.

Comme l'Inde ou l'Égypte, le Qatar possède déjà des avions Dassault, à savoir douze Mirage 2000. Comme cet émirat, les deux autres pays envisagent d'acheter d'autres Rafale. Le Caire s'apprêterait à son tour à lever une option de 12 avions, qui s'ajouteraient aux 24 déjà achetés, le financement ayant été accepté par Bercy, et New Dehli pourrait doubler sa commande de 36 appareils dans le futur.

En l'espace de deux ans, l'avionneur français, avec le soutien actif de l'Etat, aura vendu 96 appareils. Cela représente désormais un peu plus de la moitié de la commande des armées françaises qui porte sur 180 Rafale, dont 149 ont été livrés. Si un contrat d'une soixantaine de Rafale est espéré aux Emirats depuis maintenant neuf ans, Dassault regarde également des marchés comme la Malaisie, la Finlande, la Belgique et pourquoi pas la Suisse, si un nouvel appel d'offres est lancé. Mais, à chaque fois la compétition avec les Américains est sévère.
Qatar signs for 12 more Rafale fighters
While the initial 2015 contract was valued at USD7.02 billion (including weapons), no figure was given for this follow-on buy.

Of the first 24 Rafales, 18 are to be single-seat and six are to be twin-seat variants. It has not yet been disclosed as to which variants will make up the exercised options, but assuming that the Qatar Emiri Air Force (QEAF) does not plan to use the twin-seat aircraft in an operational capacity (as the Egyptians appear to have done), it will likely only consist of single-seaters.
France, UK confident of Qatari fighter orders
(30. November 2017)
Qatar has already ordered 24 Rafales, is in the process of procuring 36 Boeing F-15QA fighters, and has signed a letter of intent covering the acquisition of 24 Eurofighter Typhoons.

BAE Systems, the Eurofighter consortium member that will assemble the Qatari fighters, revealed in October that the deal will also include six of its Hawk jet trainers.

A senior official from BAE Systems told a parliamentary committee on 28 November that the deal was nearly finalised. "Most of that is now done. It's in place, it's in agreement, so therefore it becomes a timing issue of when we move forward to that signature," Chris Boardman said.

The British embassy in Doha announced on the same day that the Qatari Emiri Air Force (QEAF) has already identified pilots who will fly Typhoons.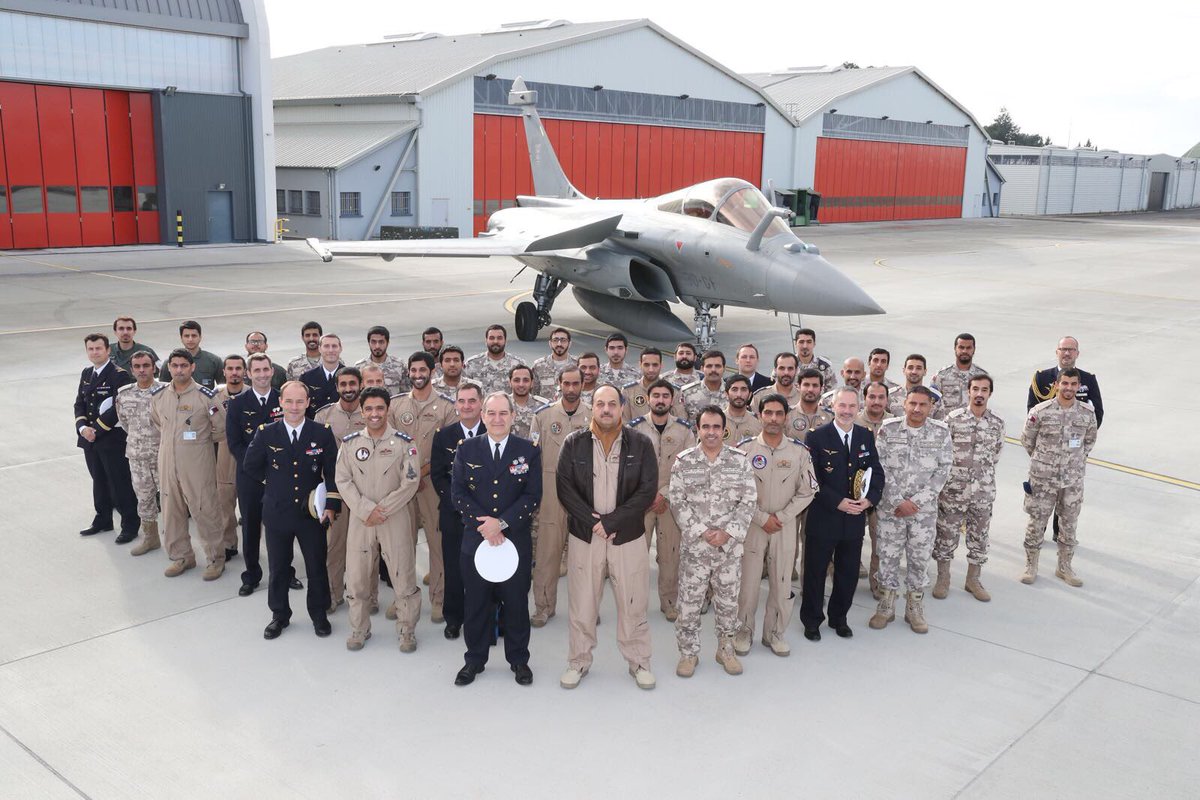 ---
Beiträge: 20985
Registriert: 09. Sep 2008, 22:29
A huge military buildup is underway in Qatar. But who will man the systems?
Qatar's launch of a huge air power buildup has raised a series of questions about the country's ability to incorporate systems into its military amid a crisis faced with the Gulf nations.

On Sunday, Britain signed a deal with the small Gulf country to supply 24 Typhoon fighters after two consecutive agreements with the U.S. to purchase 36 Boeing F-15QA and France to receive 12 additional Dassault Rafale fighters.

One industrial source with knowledge of the matter stressed expanded capabilities provided by the three new jets, noting that "the air force will now have a total of 96 new aircraft, compared to its current Mirage-2000 fleet of a dozen.

"The problem faced here is the lack of Qatari armed forces personnel to operate three top-line fighter types," he added. "In order to compensate for staffing shortage, Qatar will inevitably have to recruit foreign forces."

The Gulf country maintains a military force of approximately 27,500 men, including 2,500 from the air force.
Pieter Wezeman, a Senior Researcher on the arms and military expenditure program at the Stockholm International Peace Research Institute (SIPRI), described Qatar's military power buildup as a "complete transformation from a very small armed forces — as expected from a small country — to armed forces which will be in size and technology amongst the largest and most capable per capita of any country in the world."

"In terms of deliveries, Qatar has gone from a minor arms importer before 2014 to a significant one in the years since, and based on a series of major contracts signed over the past two years, it is expected that its arms imports will be even higher in the coming years," Wezeman added.

SIPRI estimates that Qatari arms imports rose by 245 percent between 2007 and 2011; furthermore, 2012–2016 as part of a program that will multiply its military assets several times. However, Qatar is a small country and its arms imports remain substantially lower than those of Saudi Arabia and the UAE, according to the institute.

On the potential difficulties that Qatar may face, the senior researcher said "the balance between official Qatari citizens and expatriates, and the very high speed with which the country is ordering highly advanced weapons, it remains to be seen how it will be able to absorb these weapons into an effective force and how much they will be dependent on foreign support, including mercenaries."
---