Beiträge: 20985
Registriert: 09. Sep 2008, 22:29
---
Beiträge: 20985
Registriert: 09. Sep 2008, 22:29
Krylov State Research Centre
Conceptual design of advanced aircraft carrier
---
---
Beiträge: 20985
Registriert: 09. Sep 2008, 22:29
Russia receives first BMR-3MA heavy mine-clearing vehicles
The Uralvagonzavod (UVZ) research and manufacturing corporation, a subsidiary of Rostec, has delivered a batch of the new BMR-3MA heavy mine-clearing vehicle (MCV) to Russia`s Ministry of Defence (MoD), a company representative told

Jane's

.

"This is the first BMR-3MA delivery to Russia`s military under the Gosoboronzakaz (State Defence Order) programme. The vehicle is fitted with a new design roller, an enhanced climate control unit and a modern communication system with the crew compartment protected by composite materials," he said, referring to an armour package including explosive reactive armour. He did not specify the number of MCVs delivered to the MoD.
---
Beiträge: 20985
Registriert: 09. Sep 2008, 22:29
Russia reveals Il-22PP special mission aircraft
---
Beiträge: 20985
Registriert: 09. Sep 2008, 22:29
Die dänische Luftwaffe hat letzte Woche das Video einer Tu-95MS bei Bornholm publiziert:
---
Beiträge: 20985
Registriert: 09. Sep 2008, 22:29
---
Beiträge: 20985
Registriert: 09. Sep 2008, 22:29
Russian Military Chooses SR-10 As New Initial Jet Trainer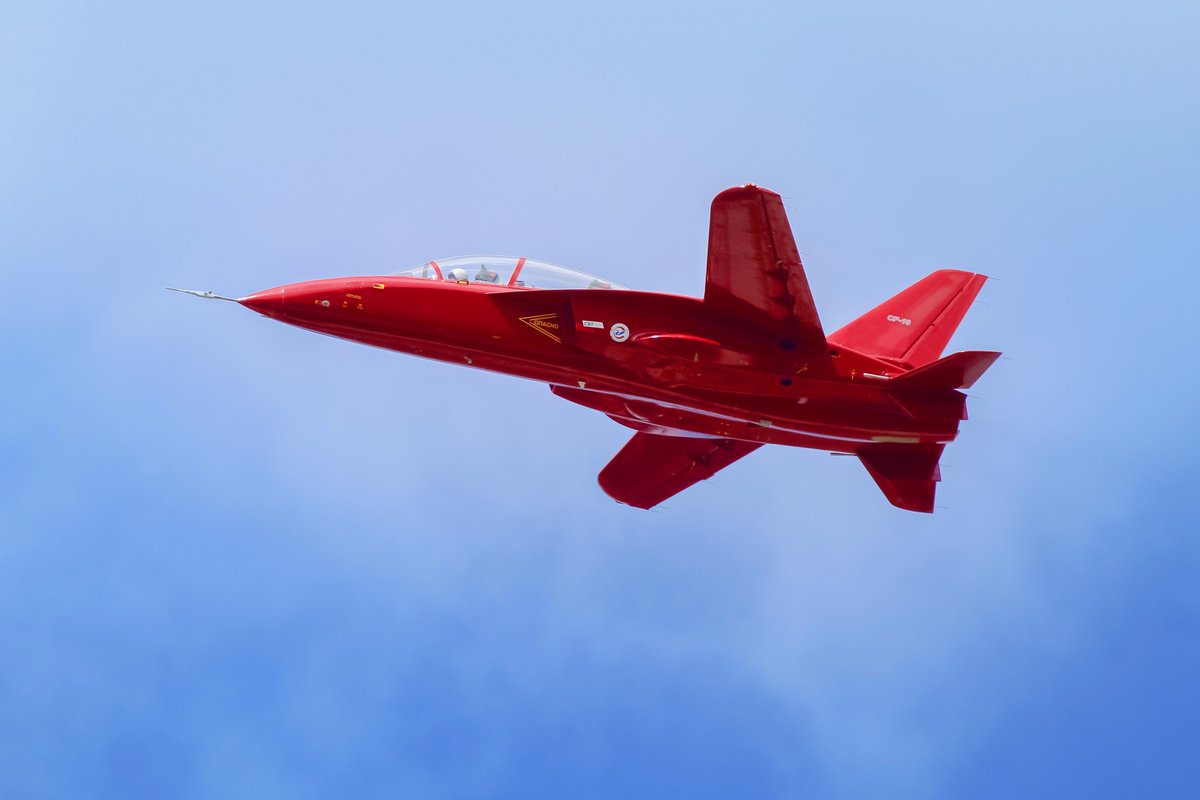 КБ «Современные авиационные технологии»
Zuletzt geändert von
theoderich
am 02. Nov 2017, 23:26, insgesamt 4-mal geändert.
---
---
Beiträge: 20985
Registriert: 09. Sep 2008, 22:29
---
Beiträge: 20985
Registriert: 09. Sep 2008, 22:29
Головной ракетный подводный крейсер стратегического назначения проекта «Борей-А» «Князь Владимир» торжественно выведен из элленга на предприятии «Севмаш» в Северодвинске
First Project Borey-A nuclear underwater missile carrier to be floated out in Severodvinsk, November 17
(15. November 2017)
The ceremony to floated out the head strategic missile underwater cruiser Knyaz Vladimir will take place at the Sevmash enterprise in Severodivnsk, on November 17.

After that, the missile carrier Knyaz Vladimir will undergo all factory and state tests.
---
Beiträge: 20985
Registriert: 09. Sep 2008, 22:29
В Санкт-Петербурге спустят на воду новейший МРК «Тайфун»
Russia's A-100 AWACS makes maiden flight
Russia has flown its first prototype A-100 Airborne Warning And Control System (AWACS) aircraft based on the upgraded Ilyushin Il-76MD-90A (Il-476) airframe, it was announced on 20 November.

The A-100 Premier, as the Ministry of Defence (MoD) of the Russian Federation named it, made its maiden flight out of the Taganrog Aviation Scientific and Technical Complex (TANTK), located near the Sea of Azov in the far west of the country. According to the MoD, all of the aircraft's systems, including those associated with the rotating dorsal rotodome, were checked-out during the flight ahead of further trials.

This first flight milestone came three years after Russia's TASS news agency announced that the first Il-76MD-90A airframe had arrived at the TANTK facility for conversion into the A-100 AWACS configuration in 2014, and six years after plans to do so were first disclosed in 2011.

While few details pertaining to the A-100 have been released, it has been revealed that it will be built around an active electronically scanned array (AESA) radar, as opposed to the mechanically scanned radar of the current A-50 (NATO reporting name 'Mainstay') that it is intended to eventually replace. Jane's has previously reported that this new AESA will probably be the JSC REC 'Vega' Premier radar that is scanned mechanically in azimuth and electronically in elevation. State media said that this radar can detect airborne targets out to 600 km, and ships out to 400 km.
Russian Defence Ministry tests A-100 newest aviation complex
(19. November 2017)
Минобороны РФ приступает к испытаниям новейшего авиационного комплекса А-100
---